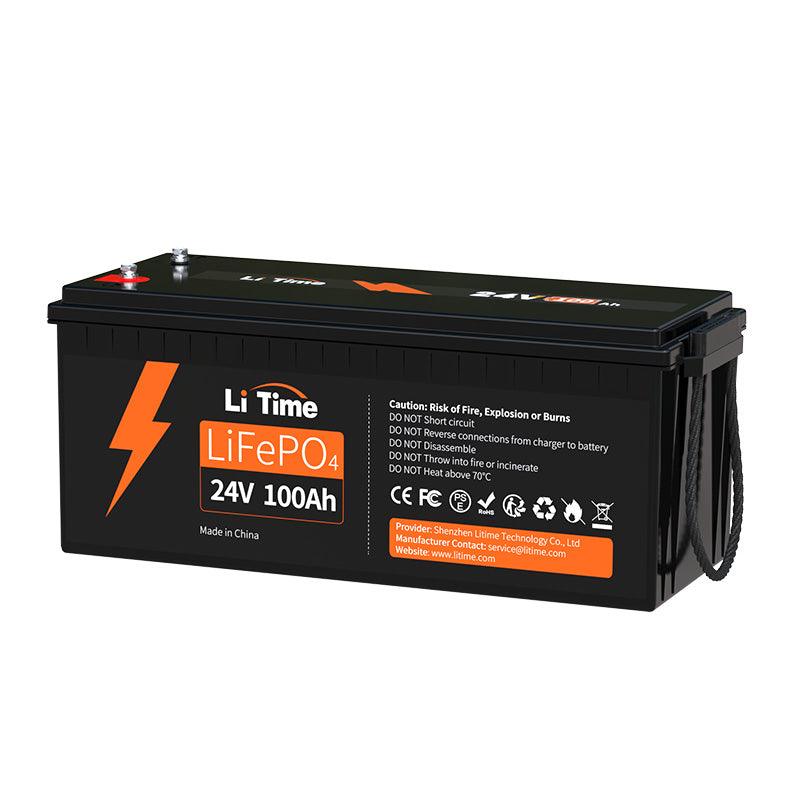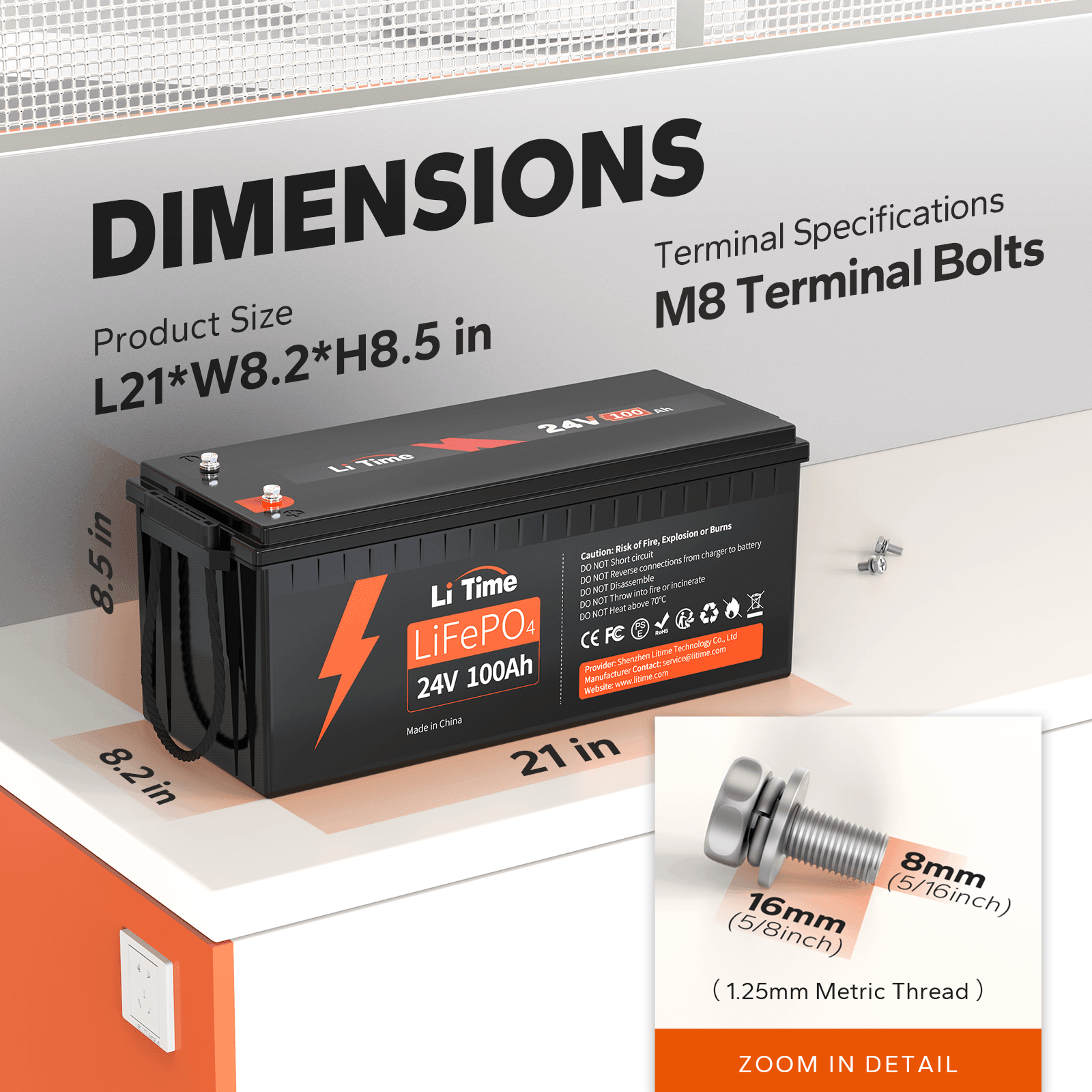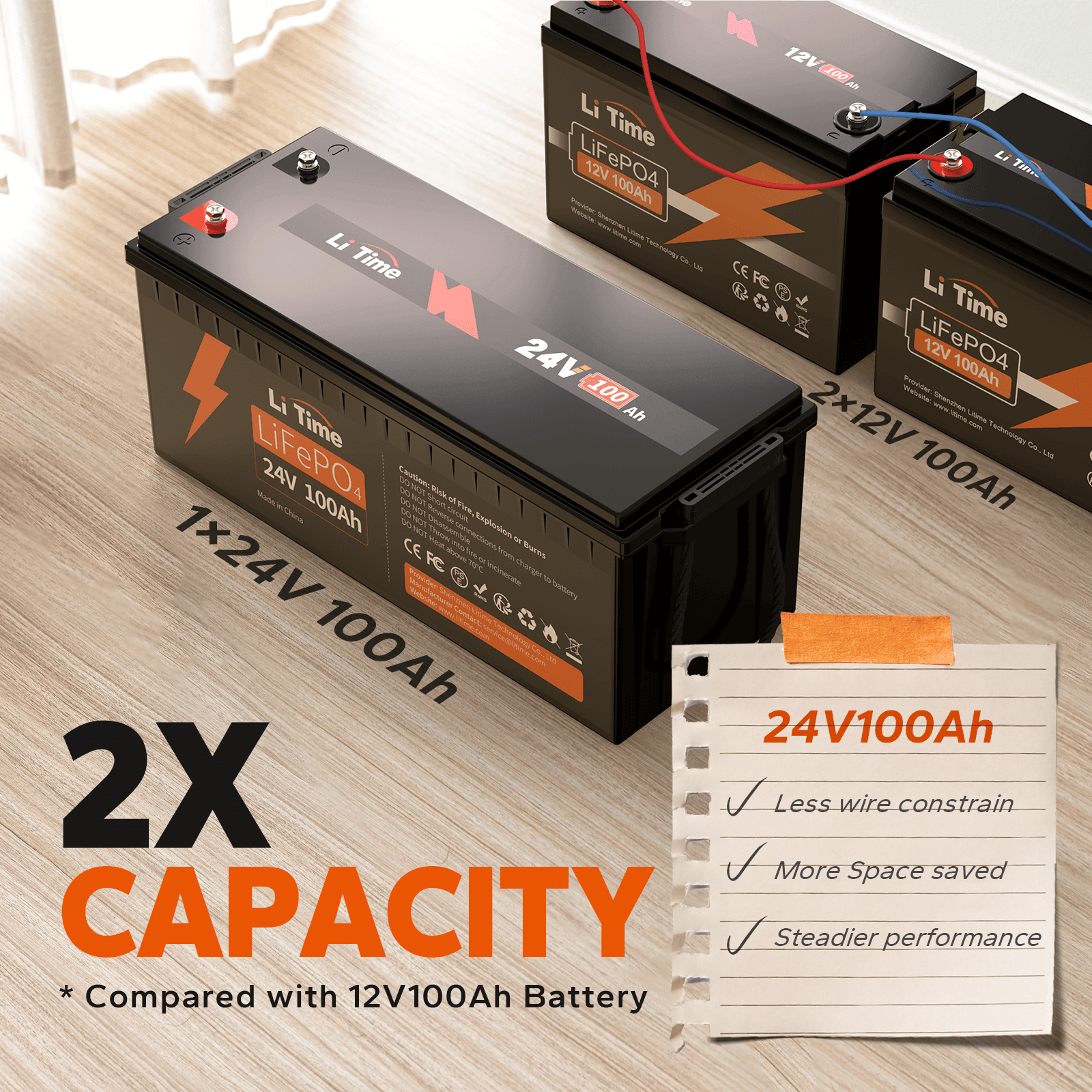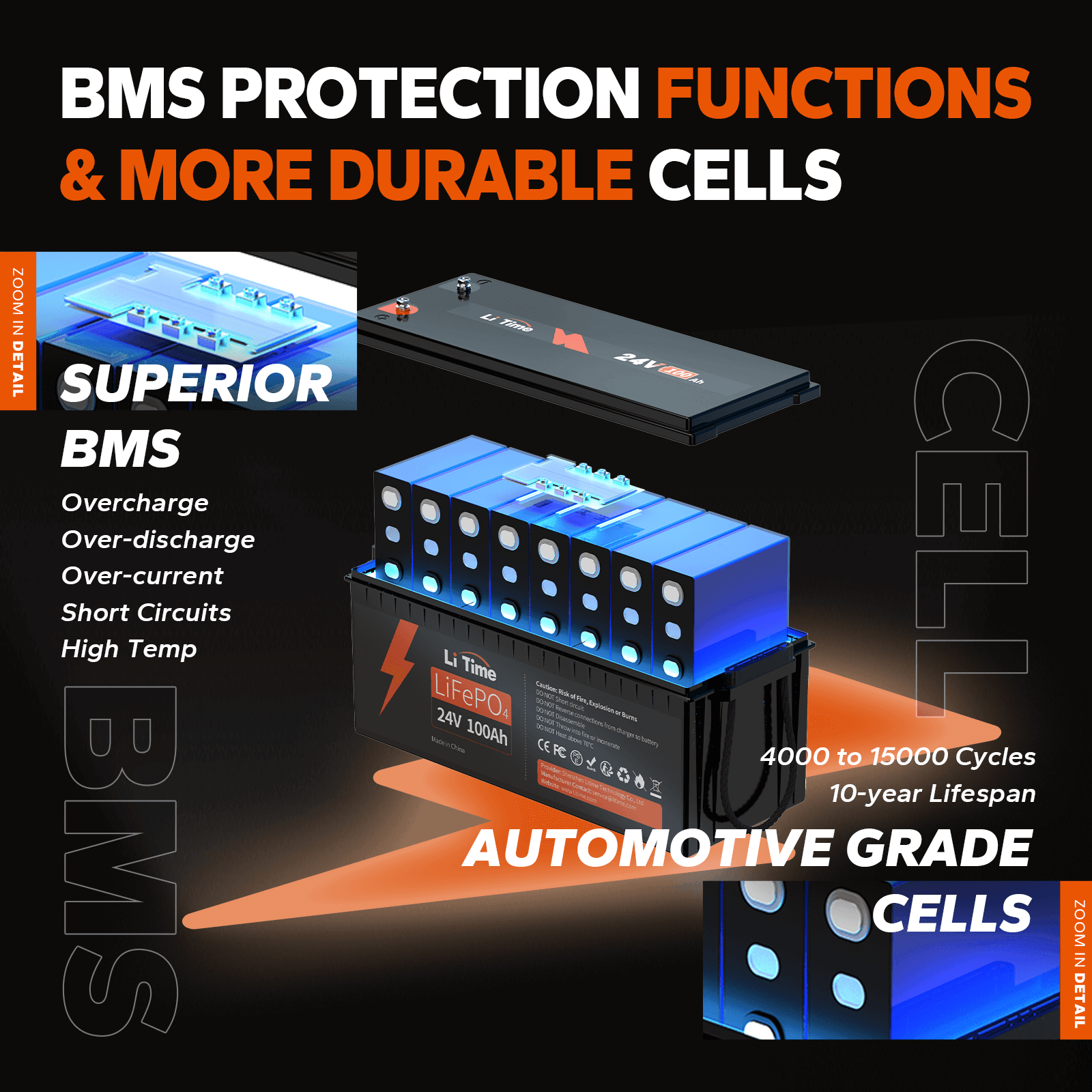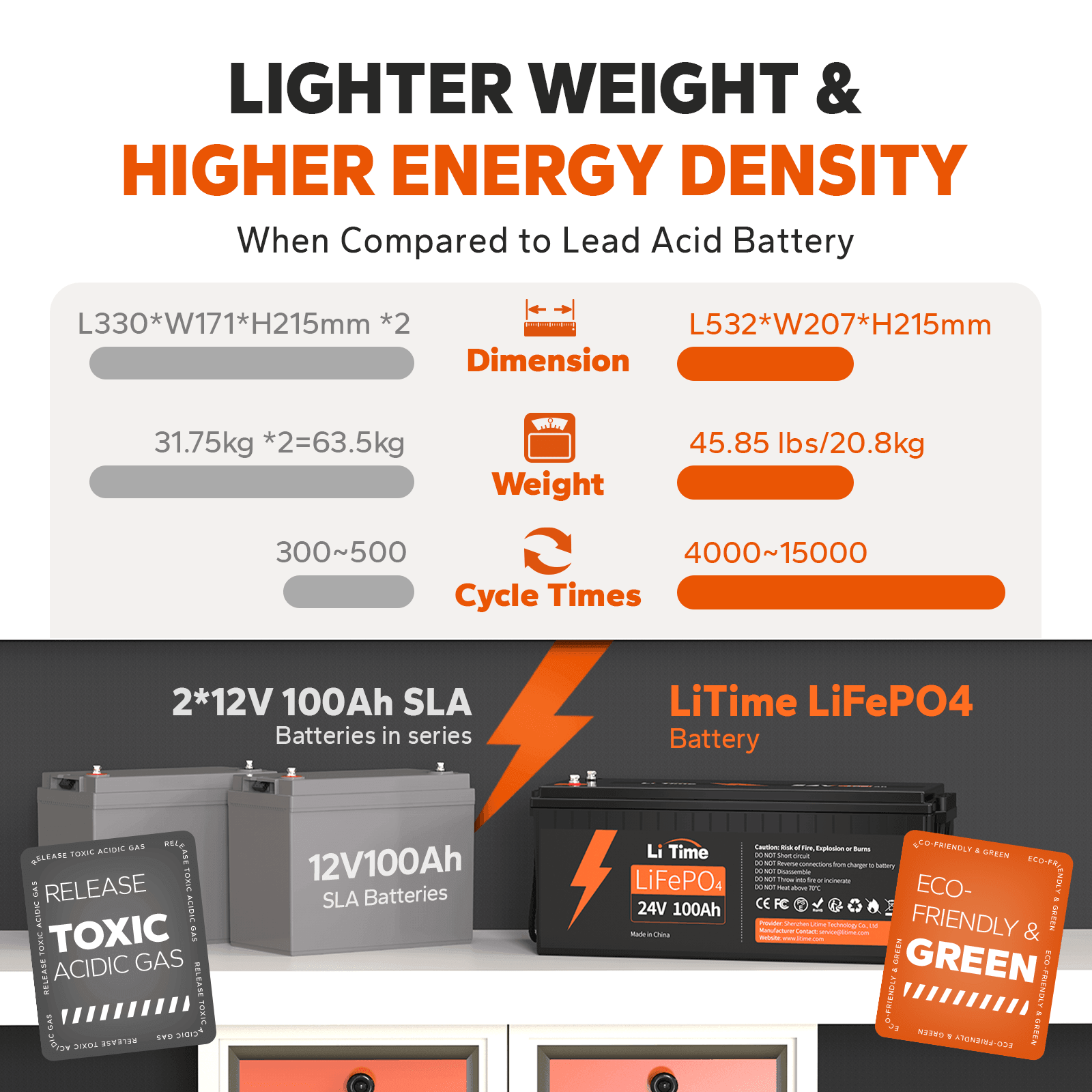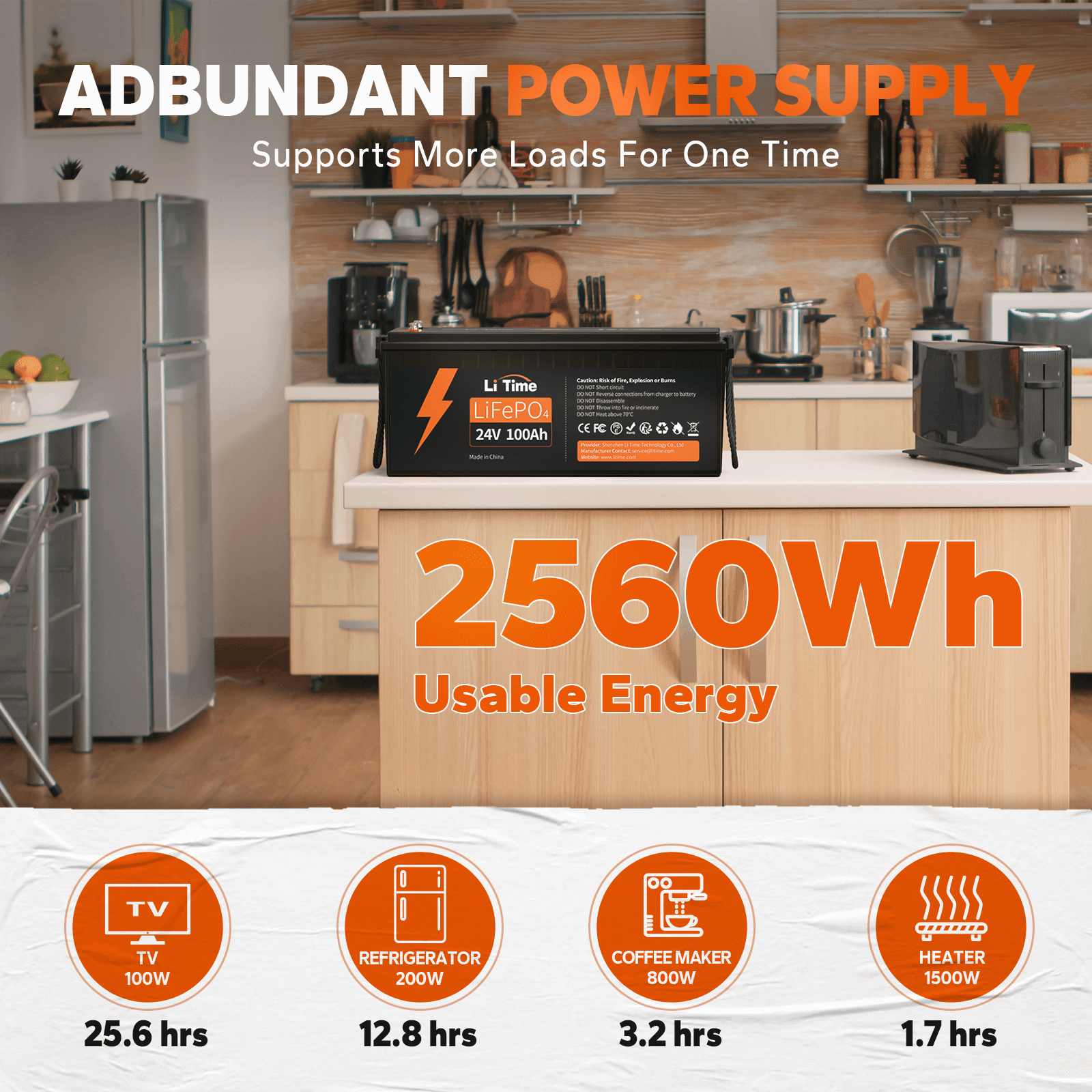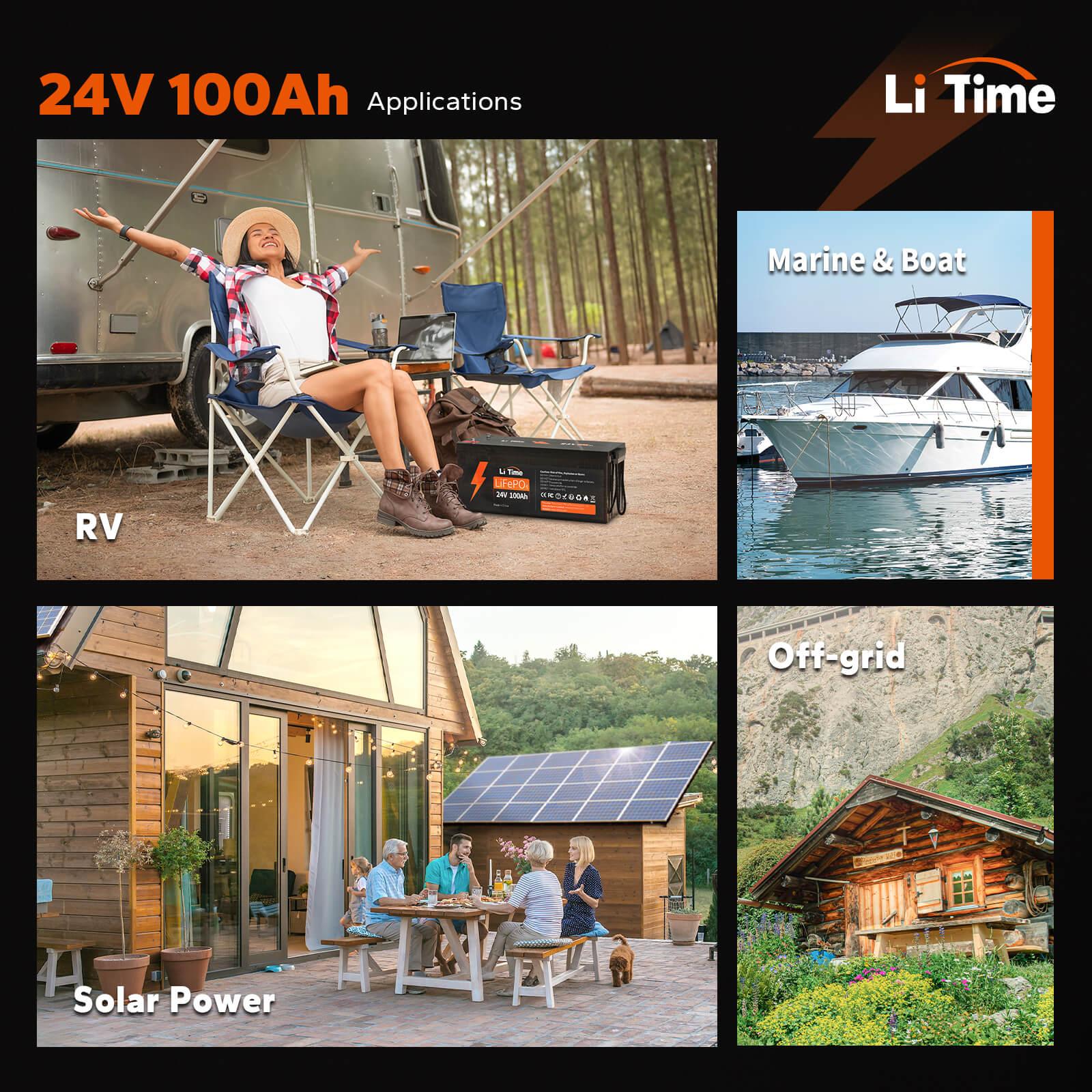 LiTime 24V 100Ah LiFePO4 Lithium Battery, Build-in 100A BMS, 2560Wh Energy
Please hurry! Only 2 left in stock
Free Shipping
Free standard shipping on all orders
Estimated to be delivered within 1-3 business days.
5 Years Warranty
Backed up by technical support within 24hrs.
Free Returns
30 Days Hassle Free Returns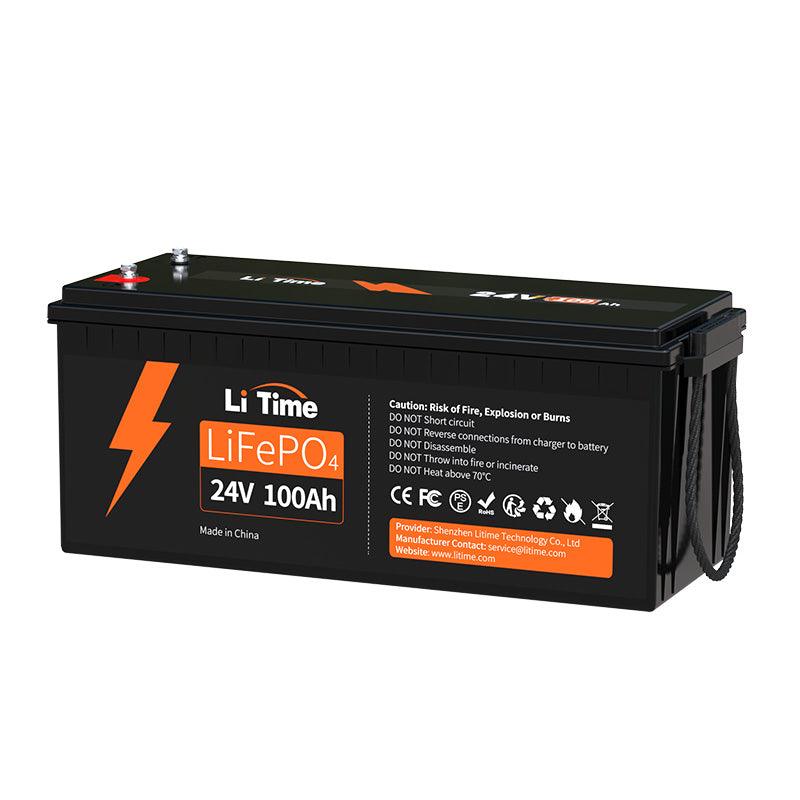 LiTime 24V 100Ah LiFePO4 Lithium Battery, Build-in 100A BMS, 2560Wh Energy
DO NOT Use As A Starter Battery
The LiTime 24V 100Ah LiFePO4 battery is a deep cycle Energy Storage Battery. Please do not use the battery as a starting battery or power battery for electric vehicles or golf carts.
Series/Parallel Connection Premise
· The same type of battery (same Voltage, Capacity & BMS)
· The same brand
· Purchased within 3 months
· Supports up to 4P2S connection to build a 48V 400Ah system.
Installation Tips
· Install the battery upright with post bolts facing up or on its 2 smaller sides.
· DO NOT mount the battery upside down or laying down.
· Charge the battery between 32°F and 122°F