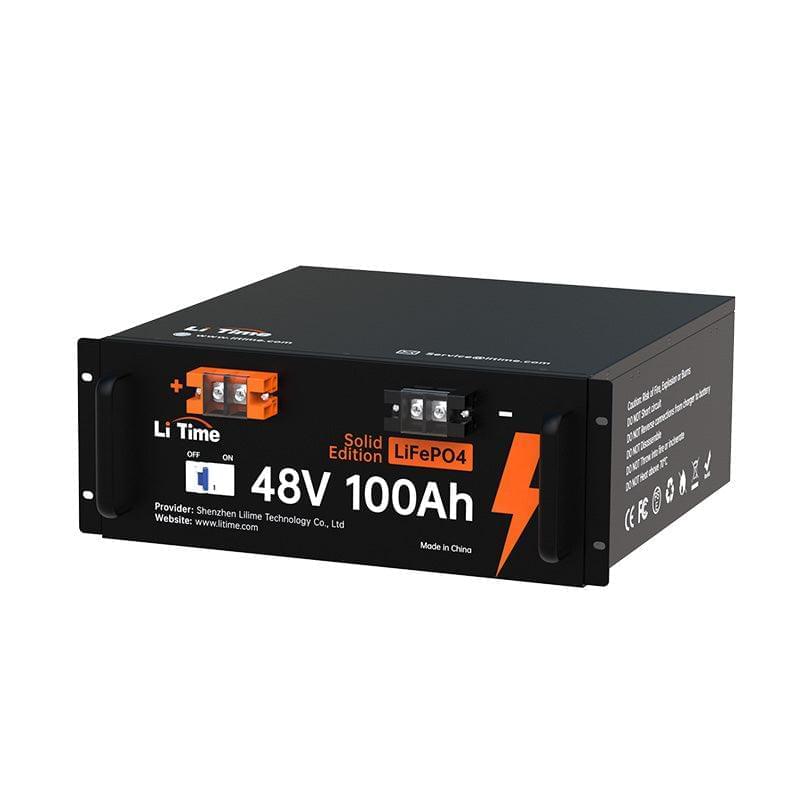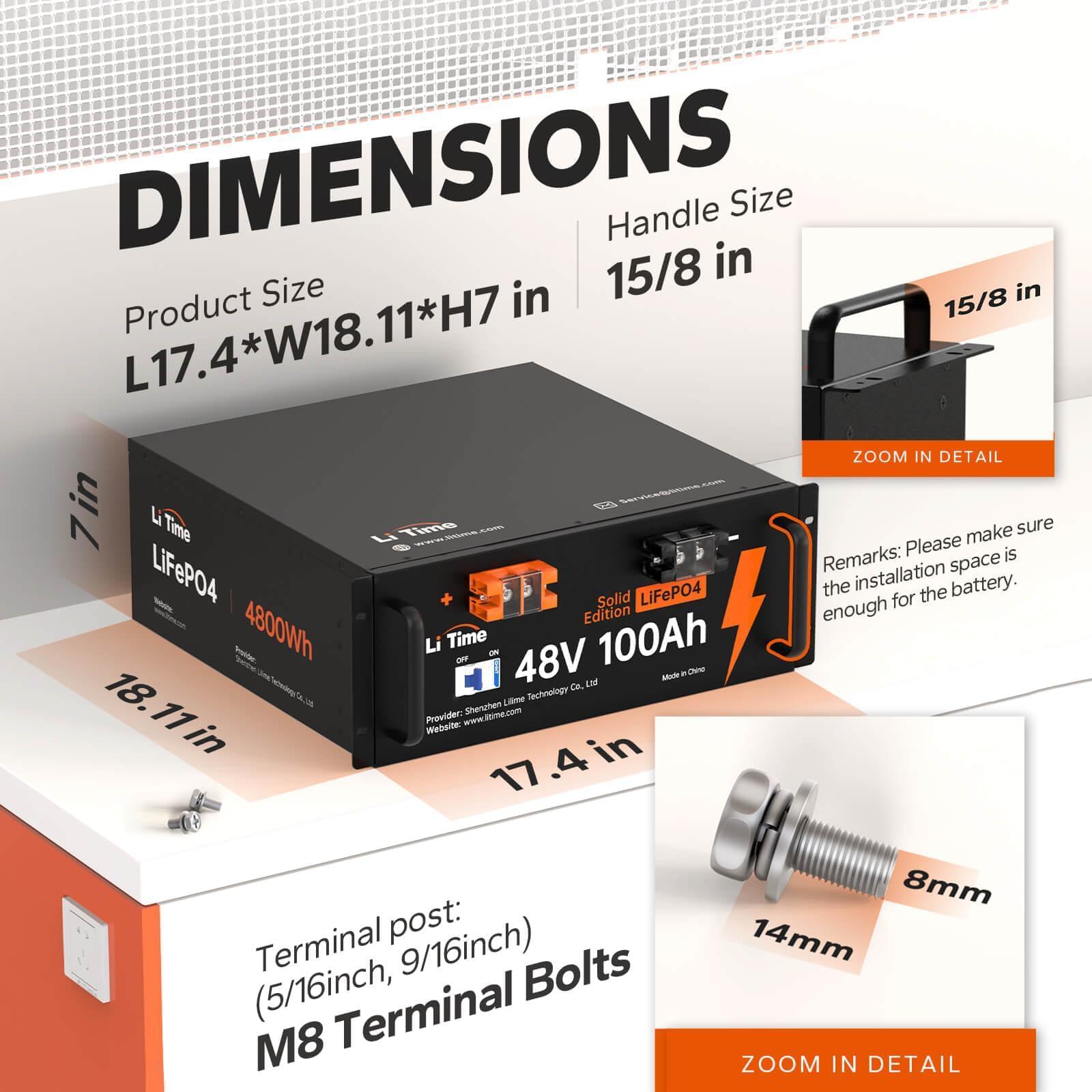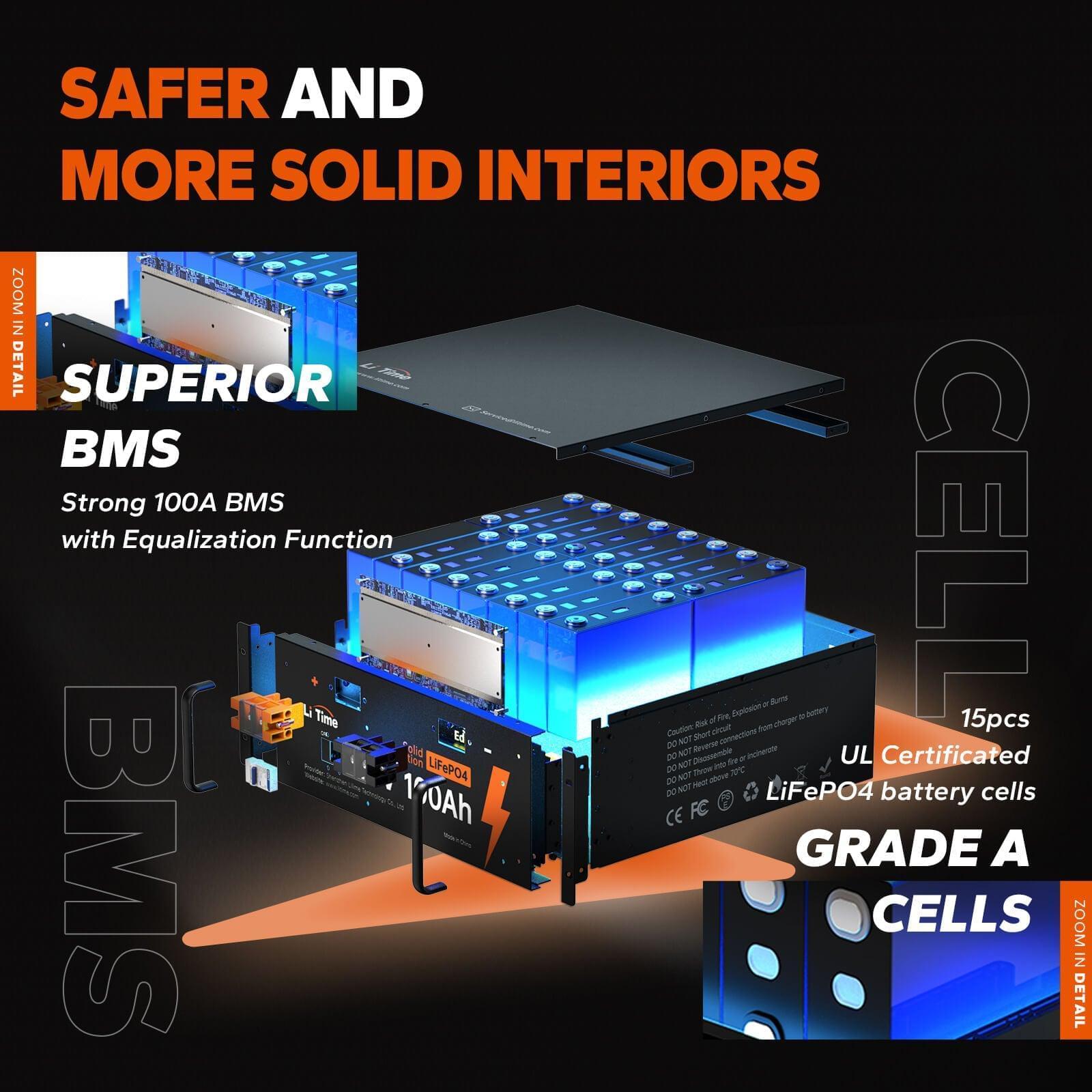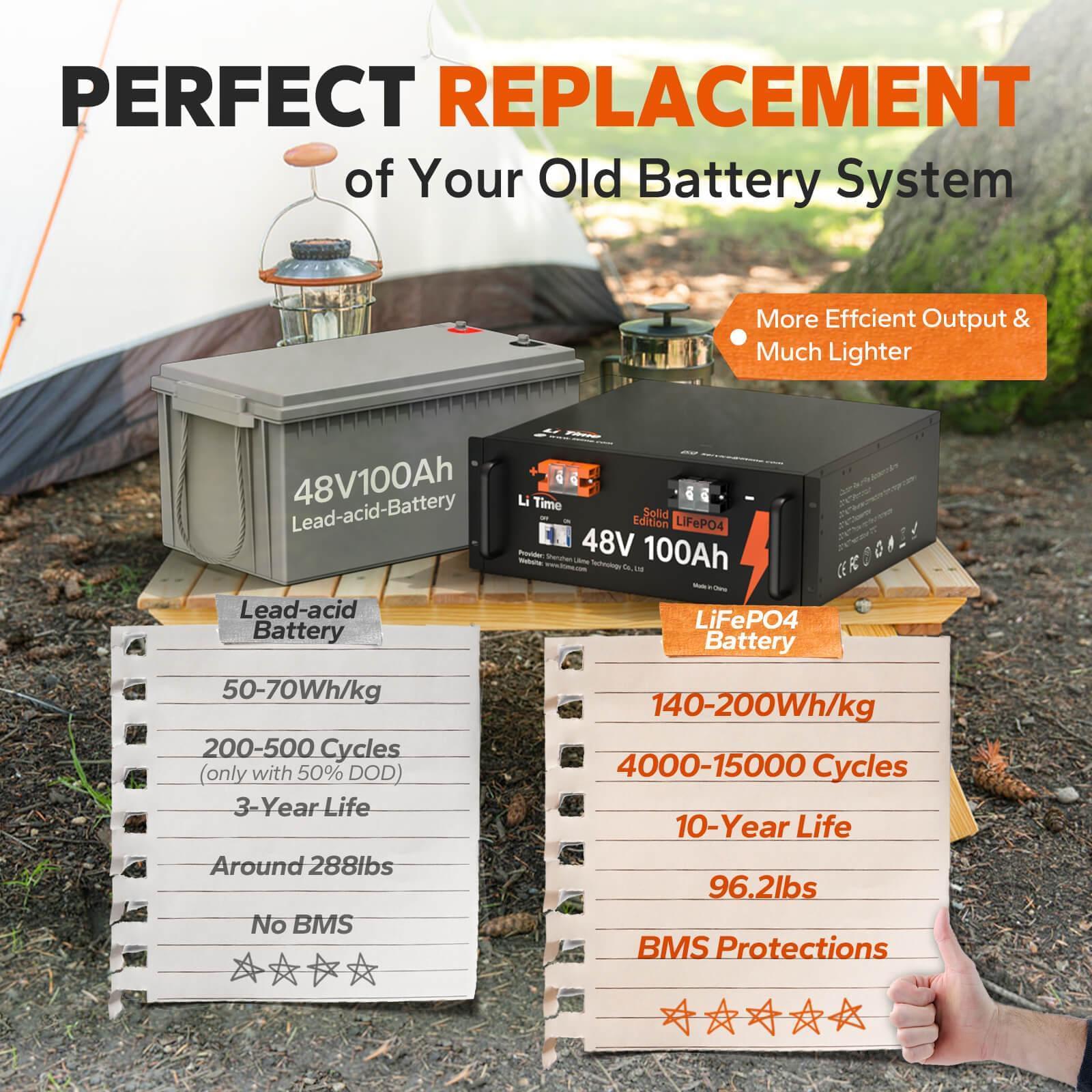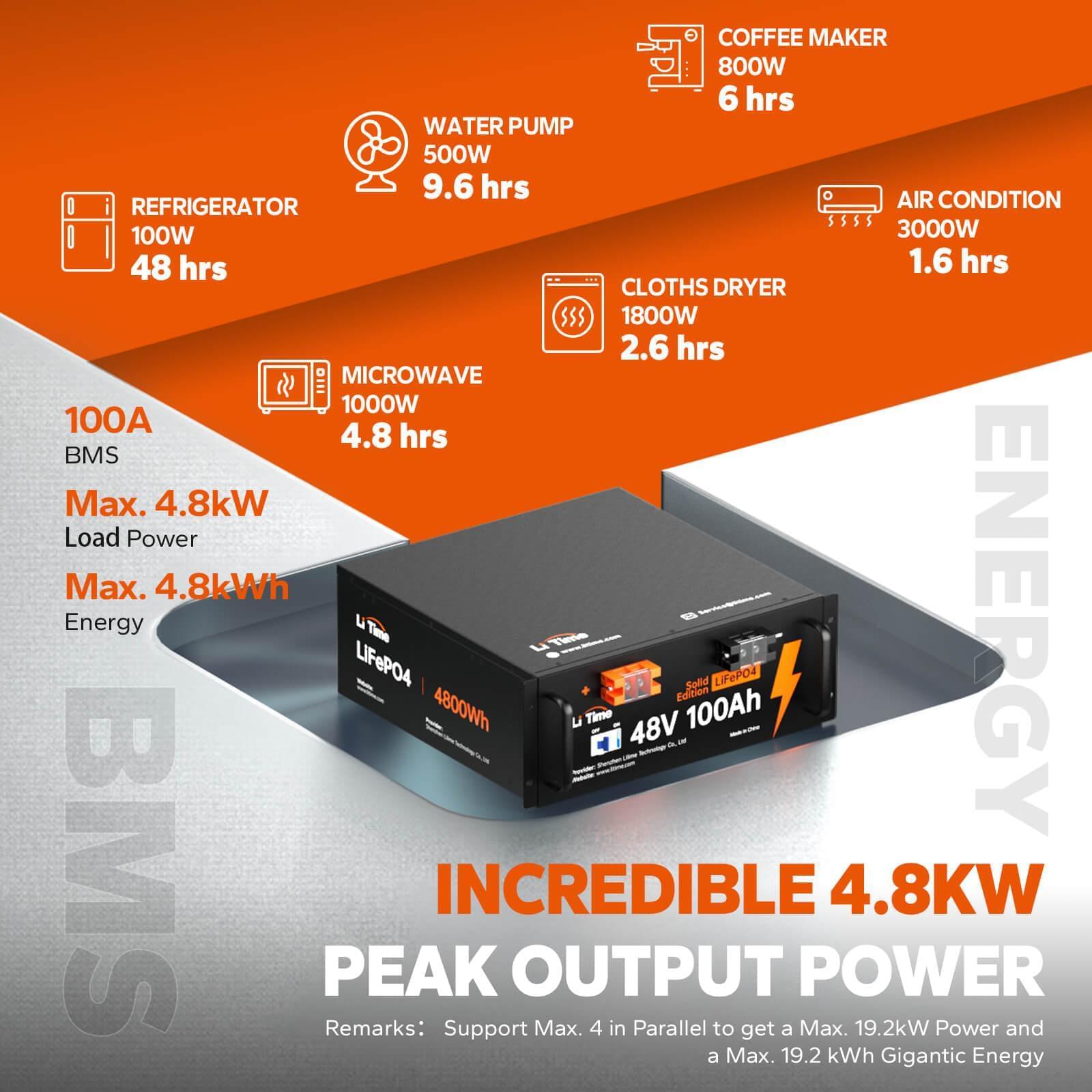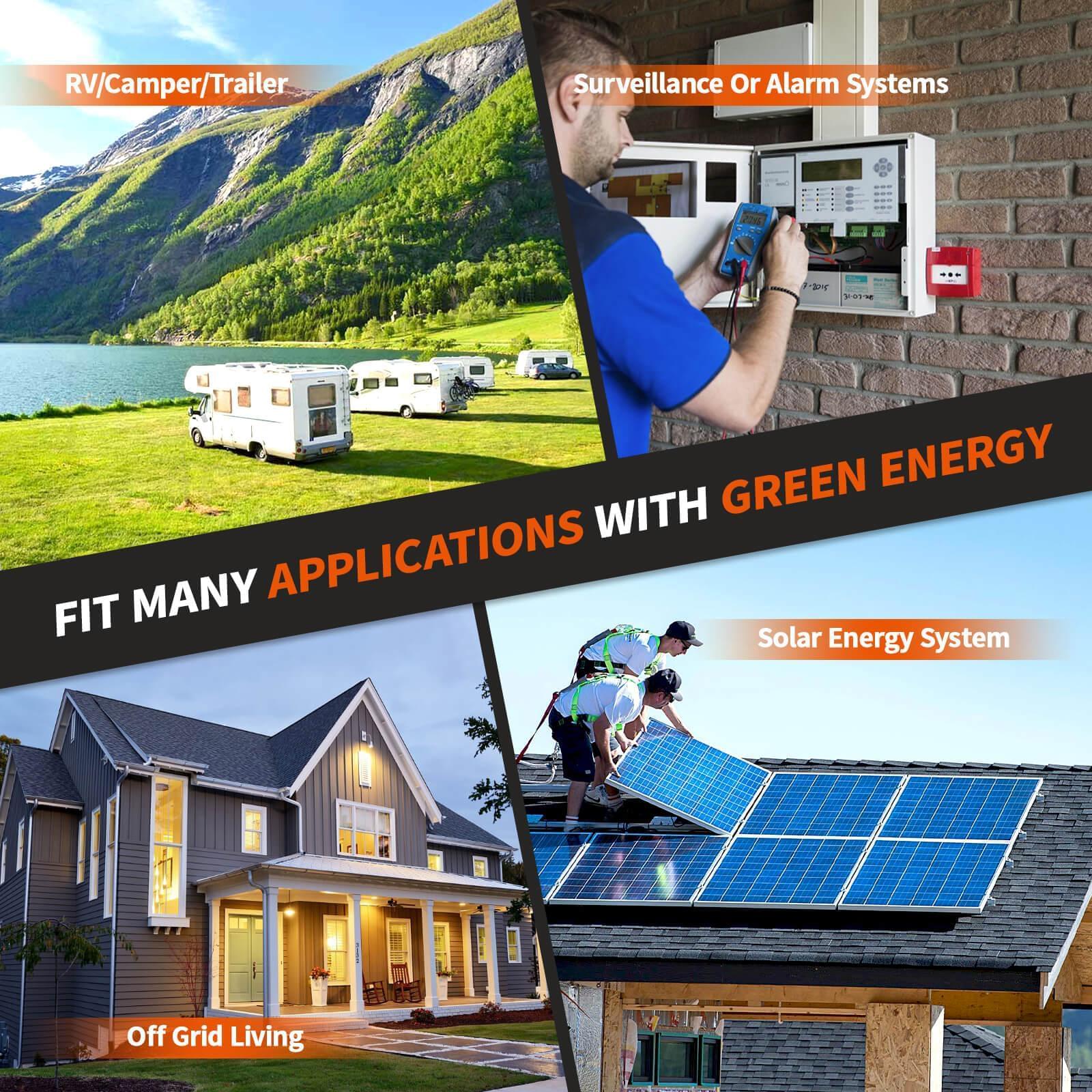 LiTime 48V 100Ah Server Rack LiFePO4 Lithium Solar Battery
This product is in the pre-sale stage and will start shipping on October 1st.
New arrivals, Automatic Discounts - No Manual Input Required!
Please hurry! Only 0 left in stock
Free Shipping
Free standard shipping on all orders
Estimated to be delivered within 2-7 business days.
5 Year Warranty
Backed up by techical support within 24hrs.
Free Returns
30 Days Hassle Free Returns