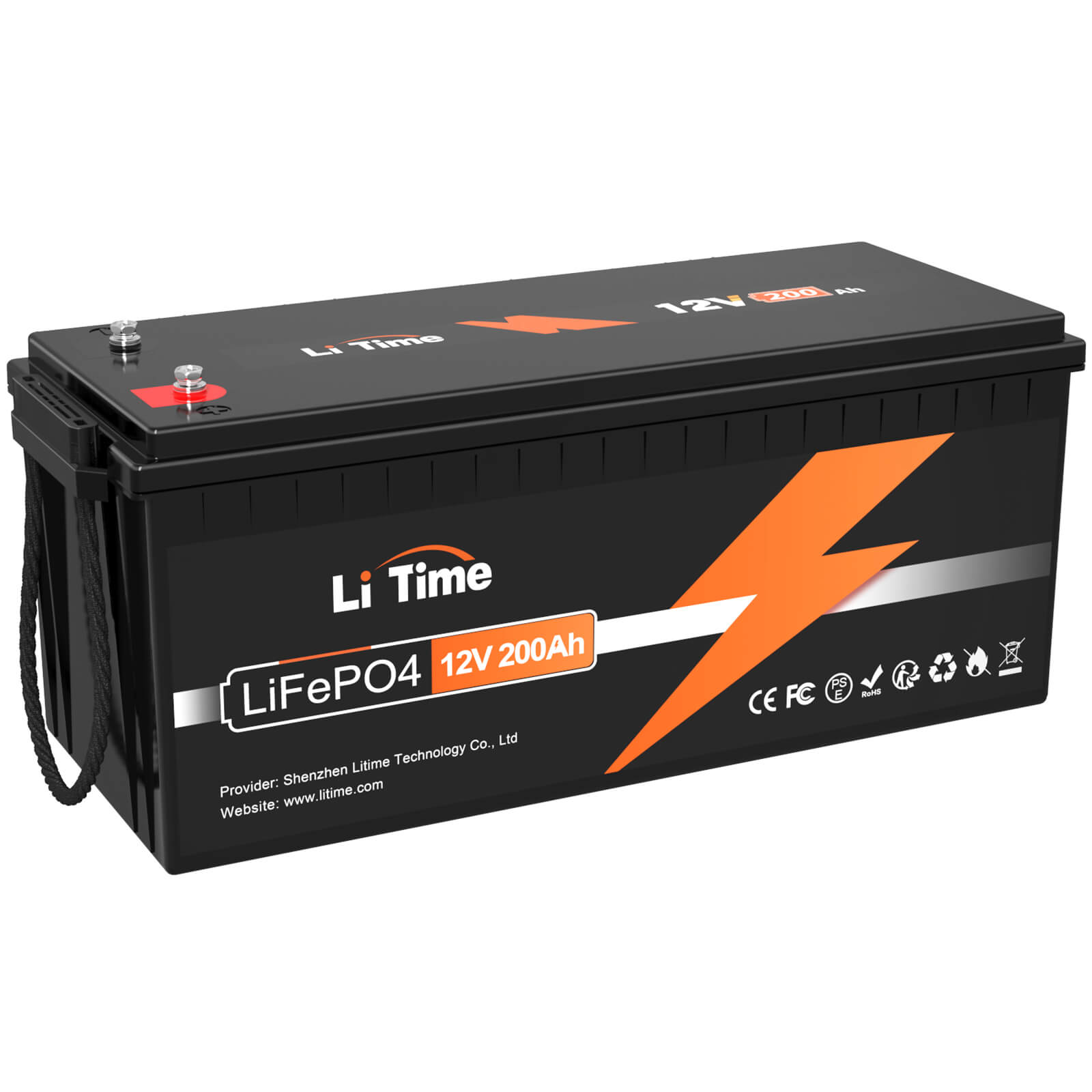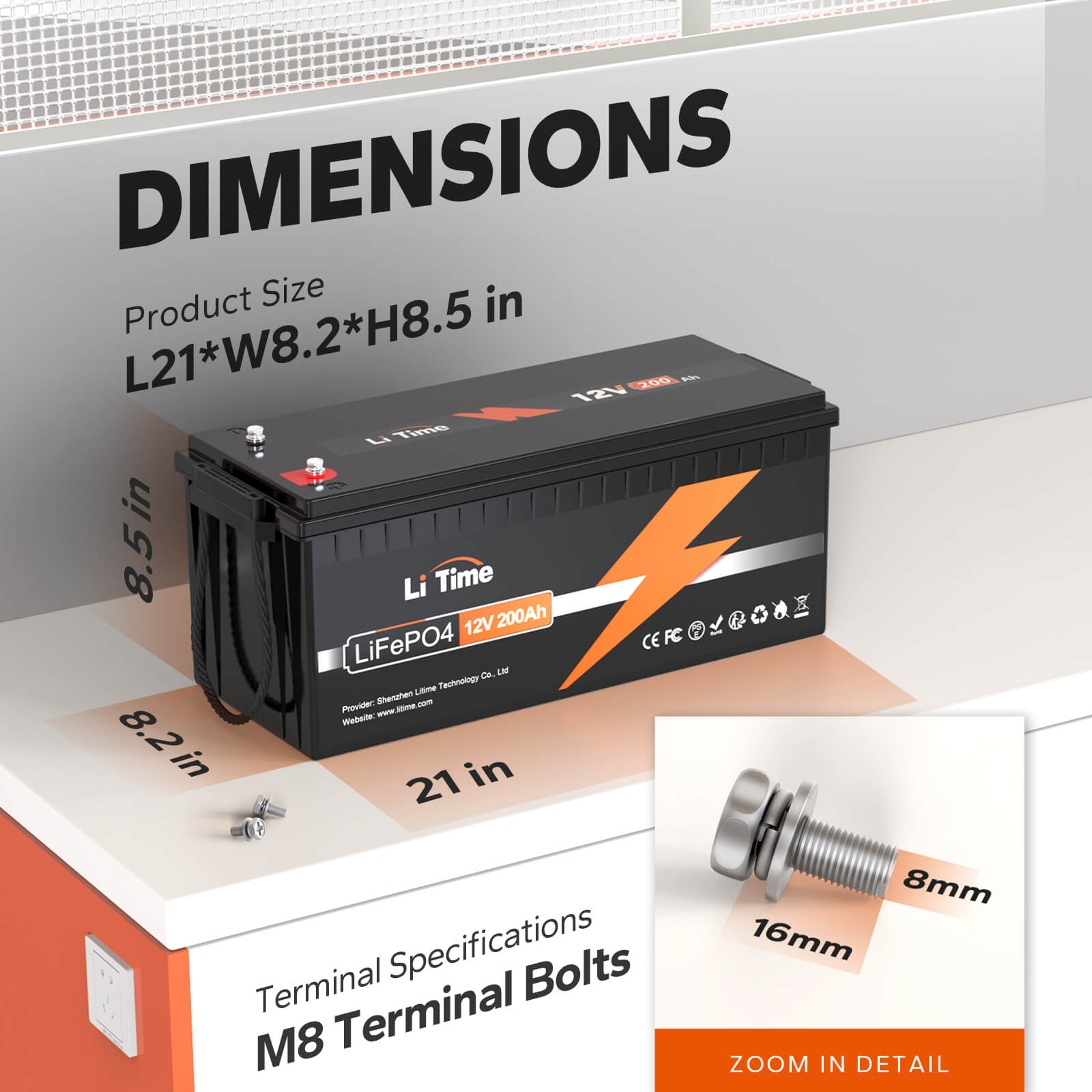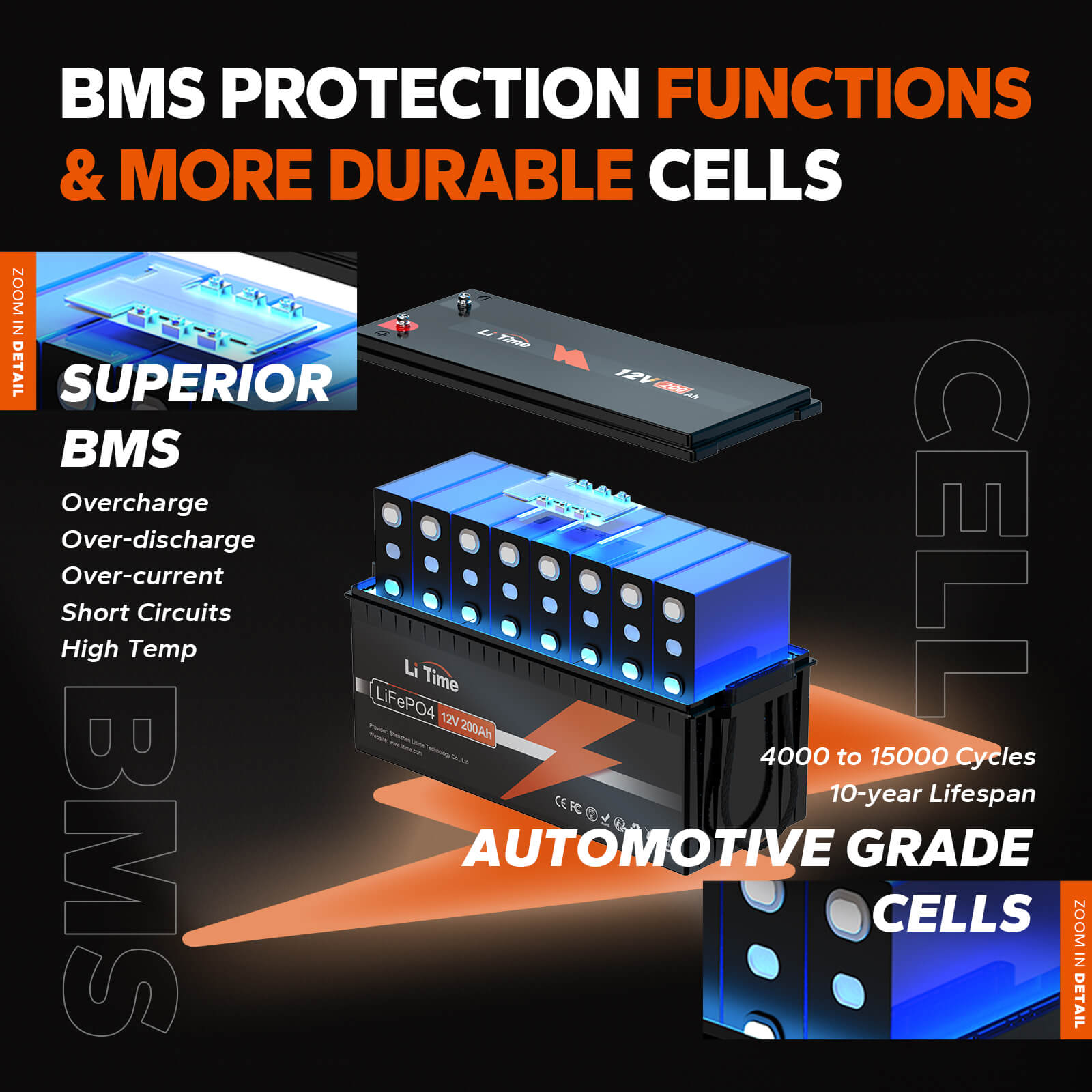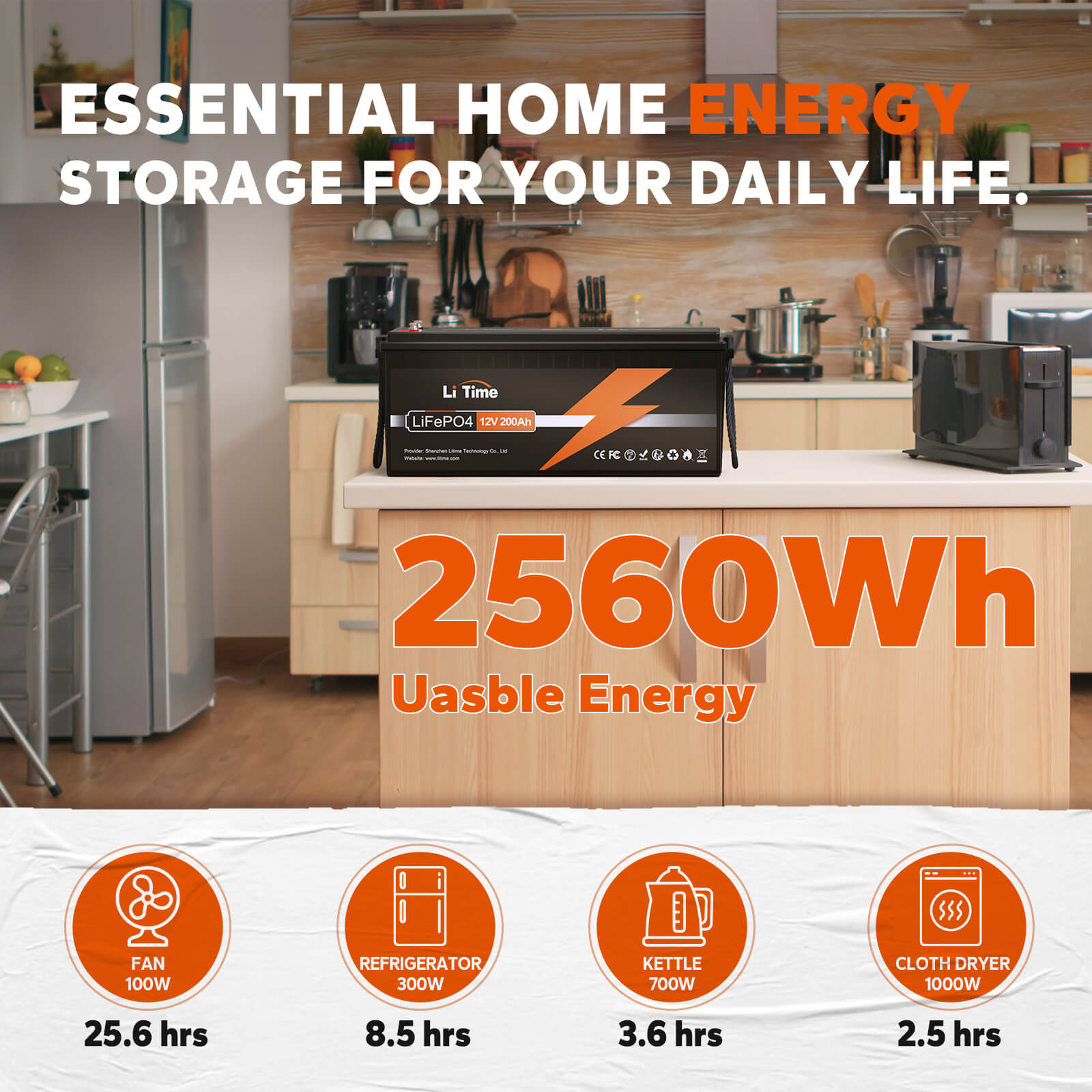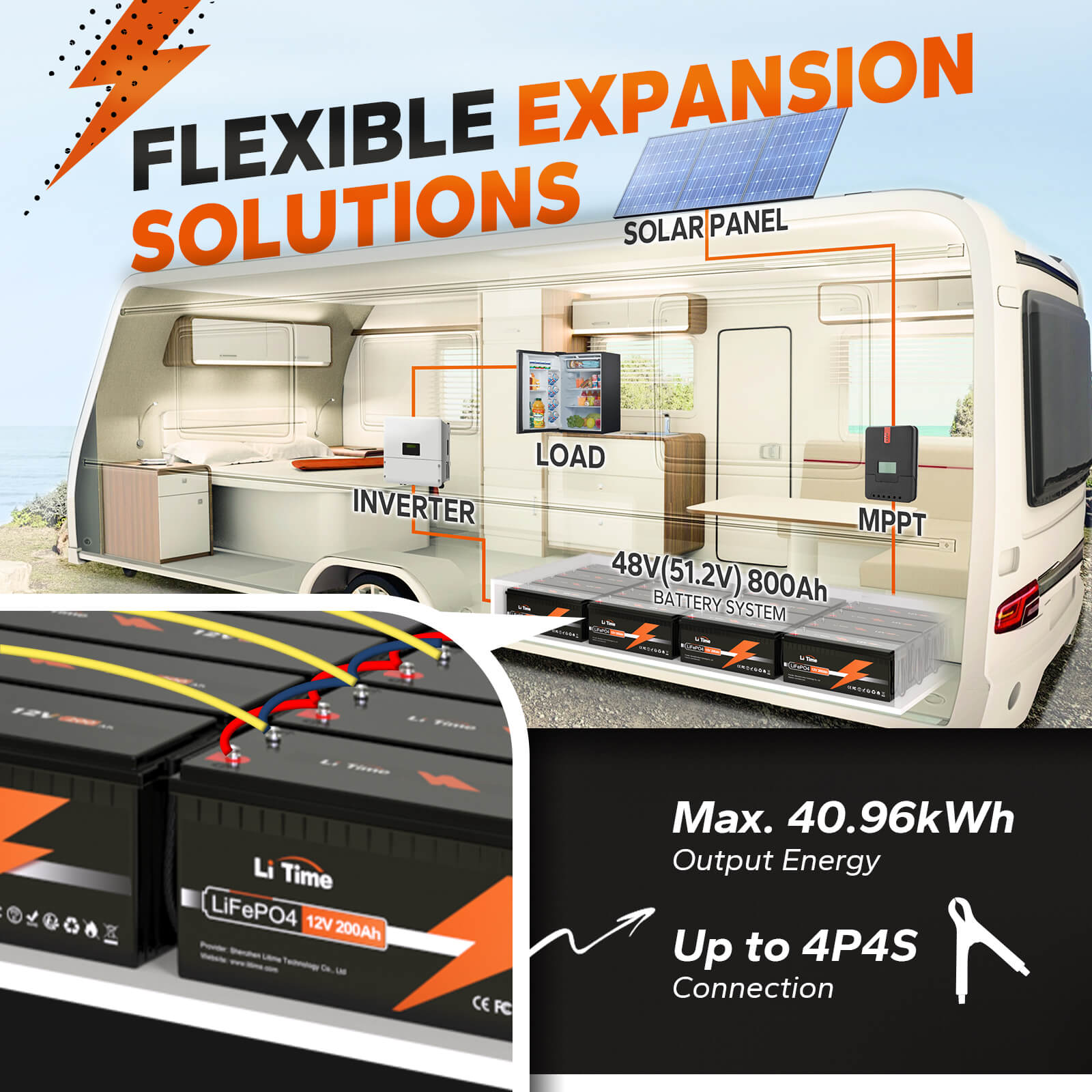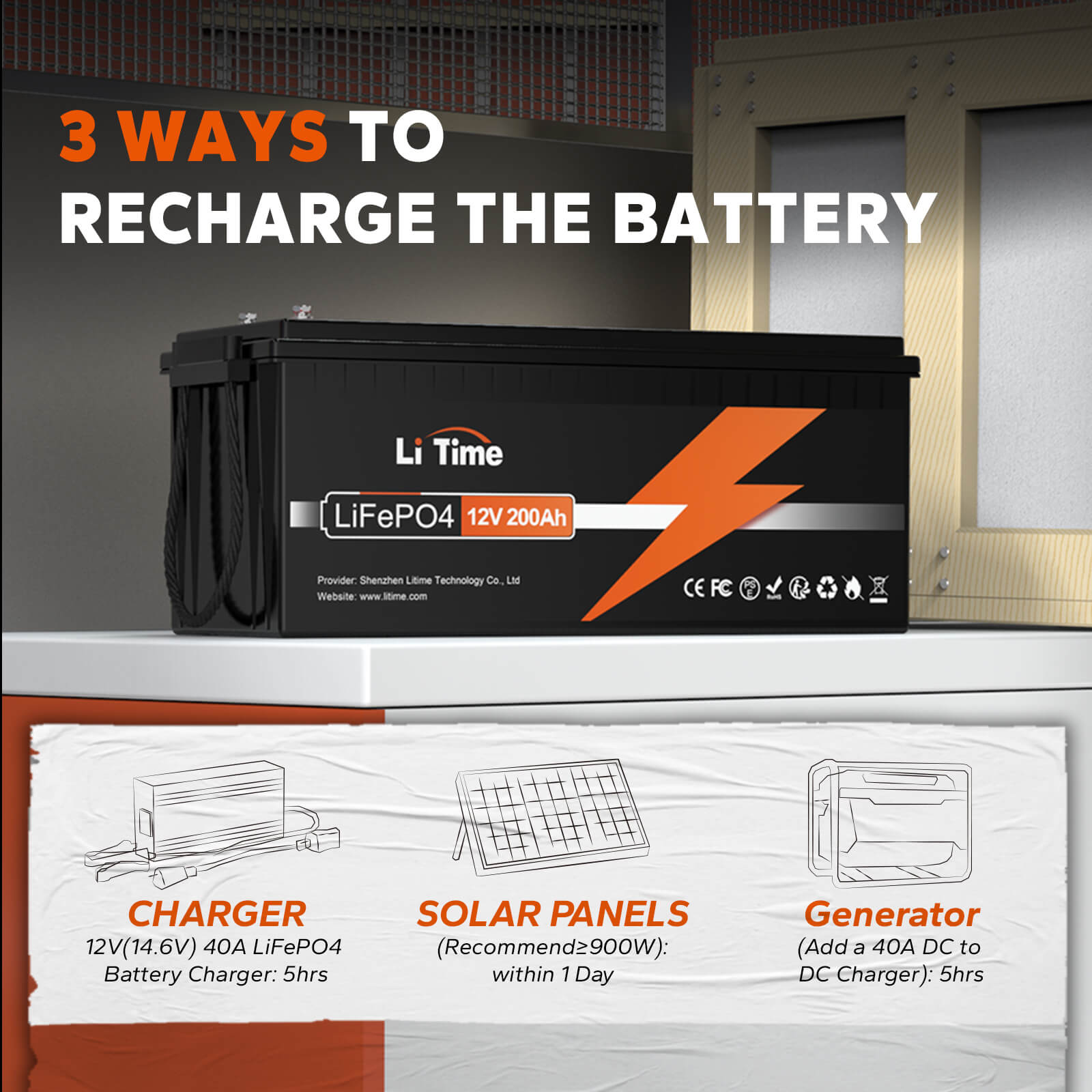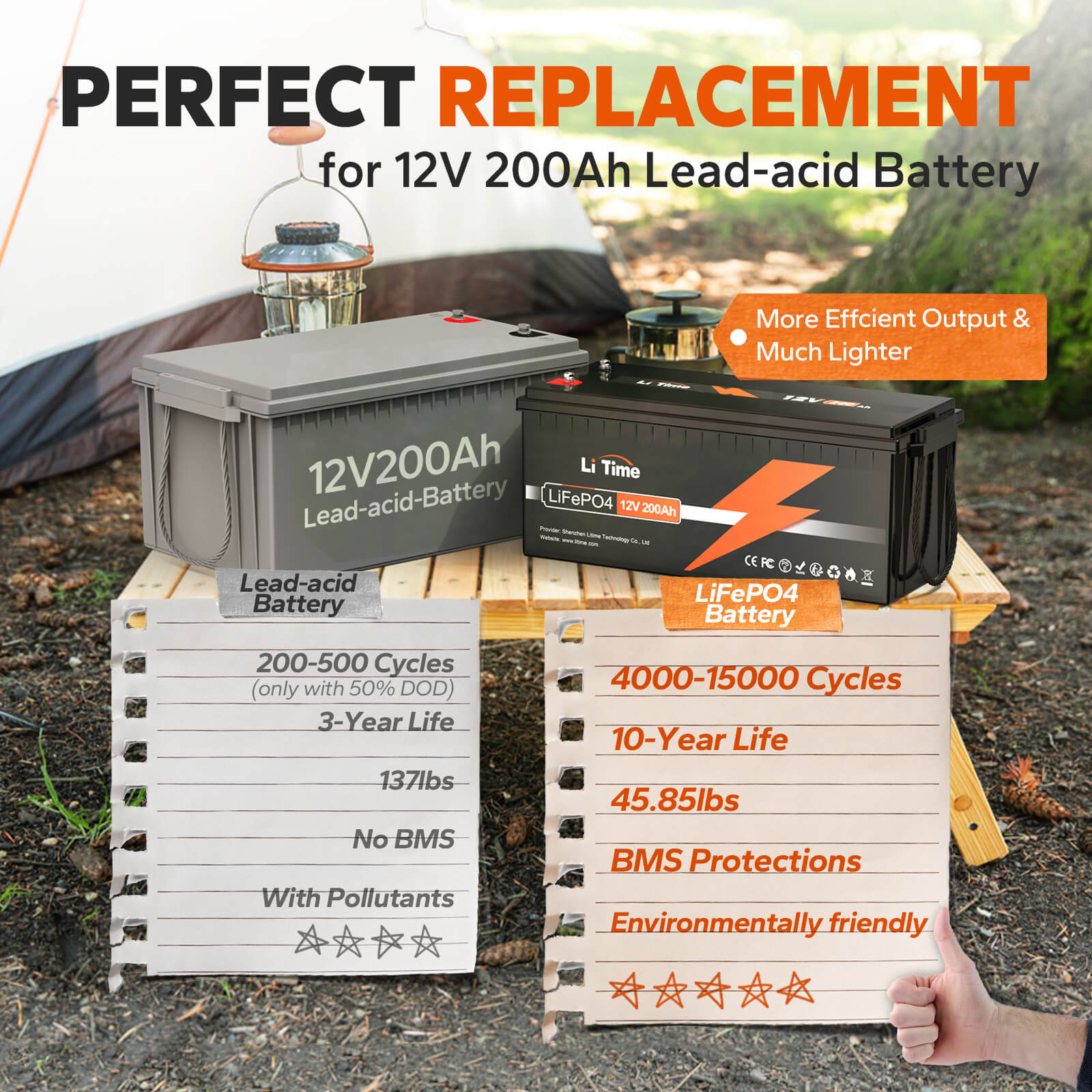 ✅Used✅LiTime 12V 200Ah LiFePO4 Lithium Battery, Build-in 100A BMS
Please hurry! Only 1 left in stock
Free Shipping
Free standard shipping on all orders
Estimated to be delivered within 1-3 business days.
5 Years Warranty
Backed up by technical support within 24hrs.
Free Returns
30 Days Hassle Free Returns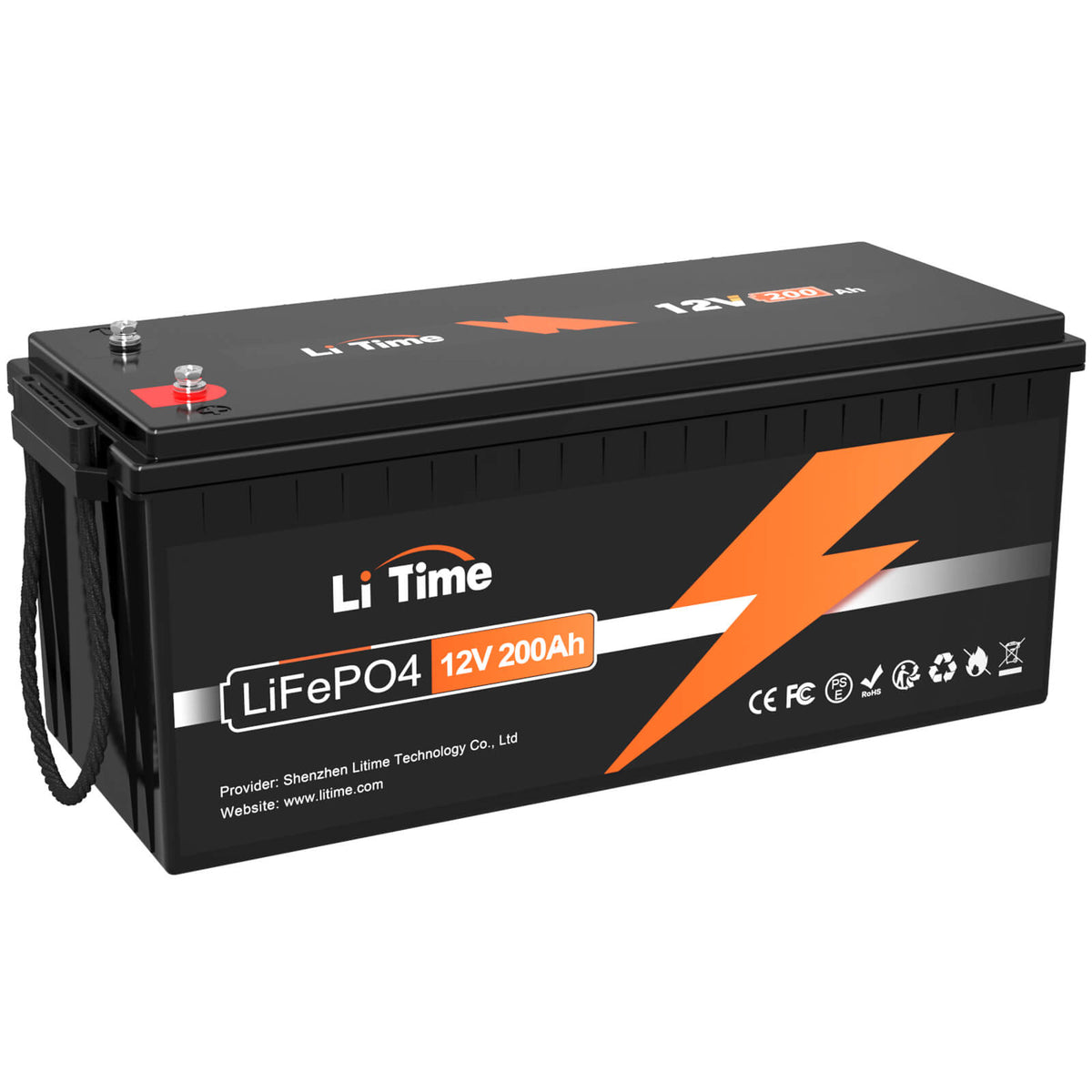 ✅Used✅LiTime 12V 200Ah LiFePO4 Lithium Battery, Build-in 100A BMS
Recommended Operating Temperature
Charging: 32°F ~ 122°F / 0°C ~ 50°C Discharging: -4°F ~ 140°F / -20°C ~ 60°C Storage: 14°F ~ 122°F / -10°C ~ 50°C
Battery Application
Do not do not use the battery as a starting battery or power battery for electric vehicles or golf carts.
It is suitable for the 12V Trolling Motor within 70lbs thrust.
Recommended Discharging Settings
Under Voltage Warning:11.6V
Under Voltage Recover:12V
Low Voltage Disconnect:10.8V
Low Voltage Reconnect:12.4V
Recommended Charging Settings
Charge/Bulk Voltage:14.4V/14.6V
Absorption Voltage:14.4V/14.6V
Over Voltage Disconnect:15V
Over Voltage Reconnect:14.2V