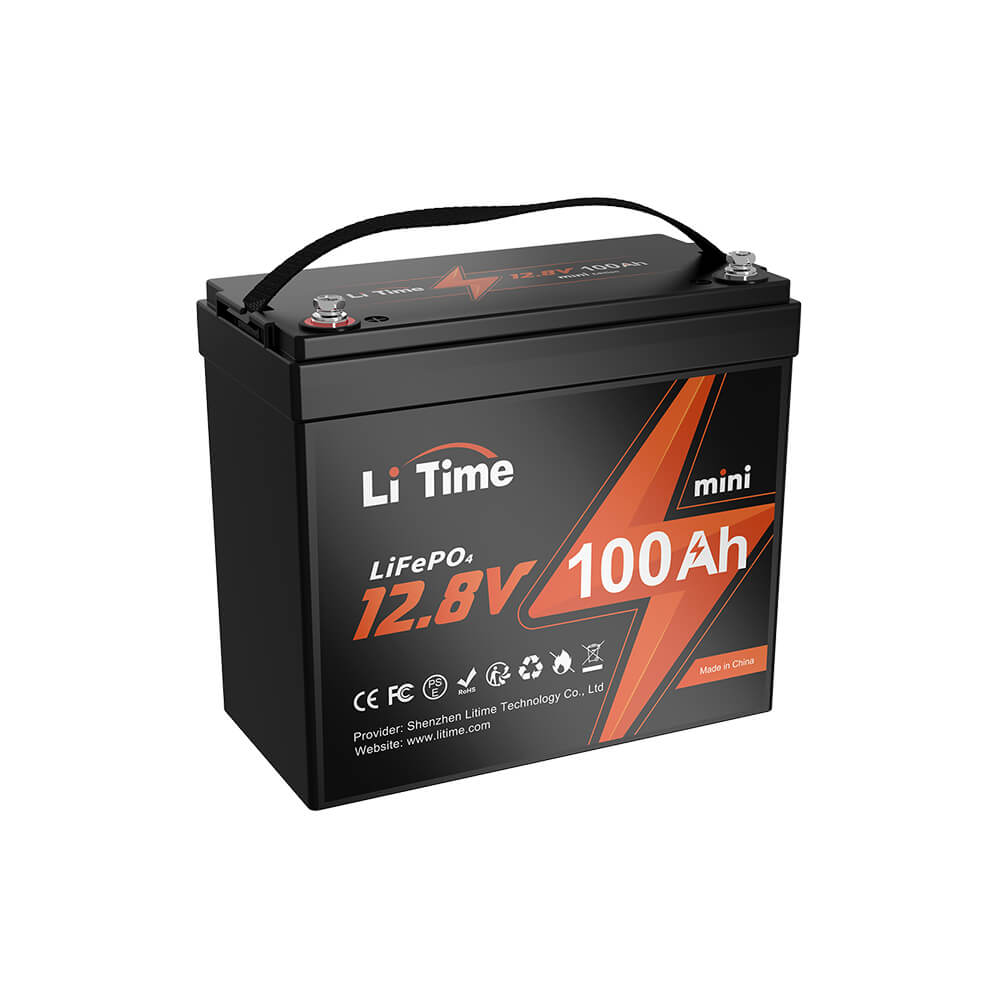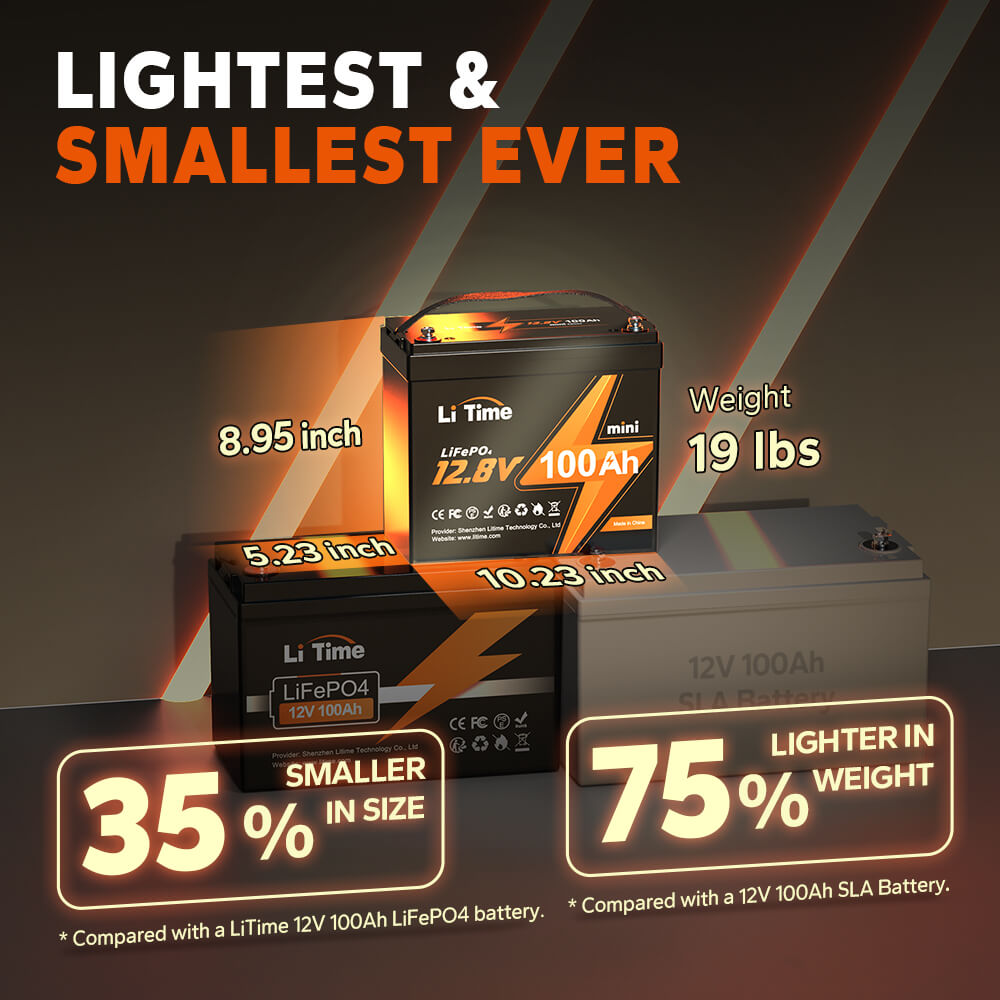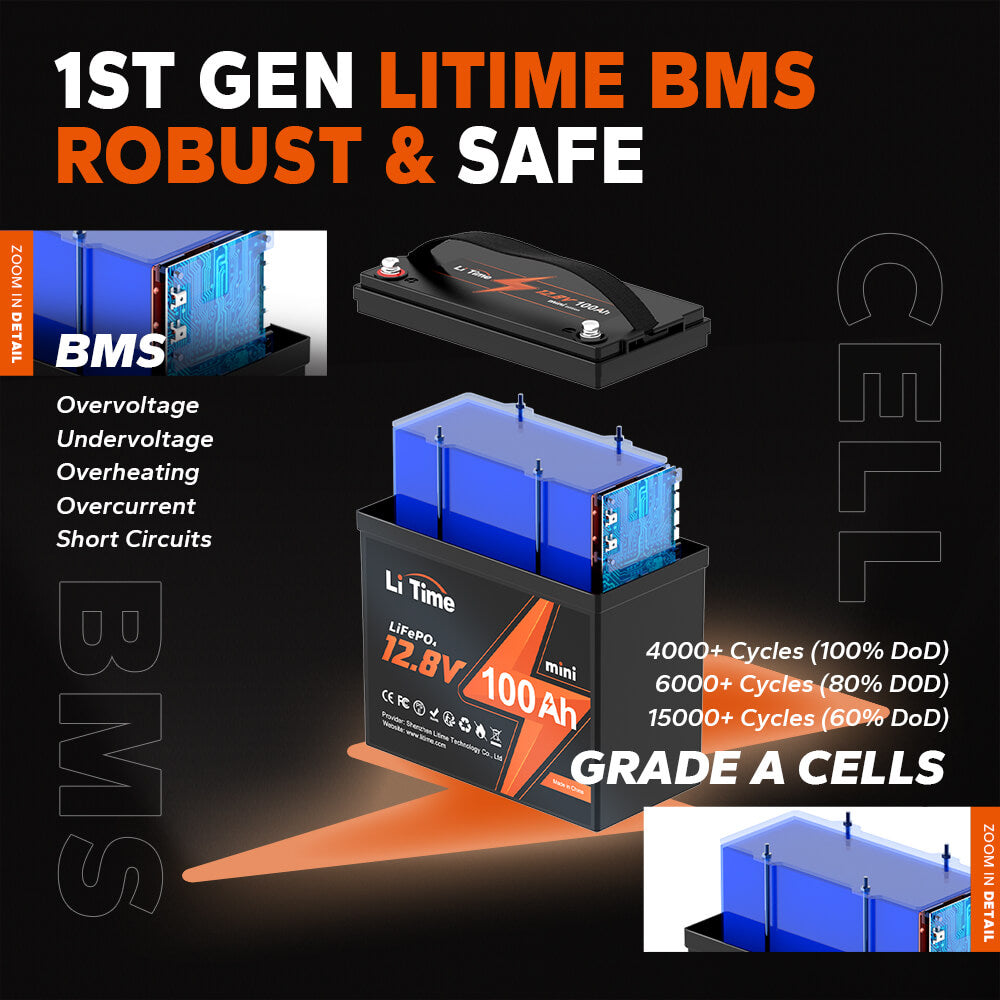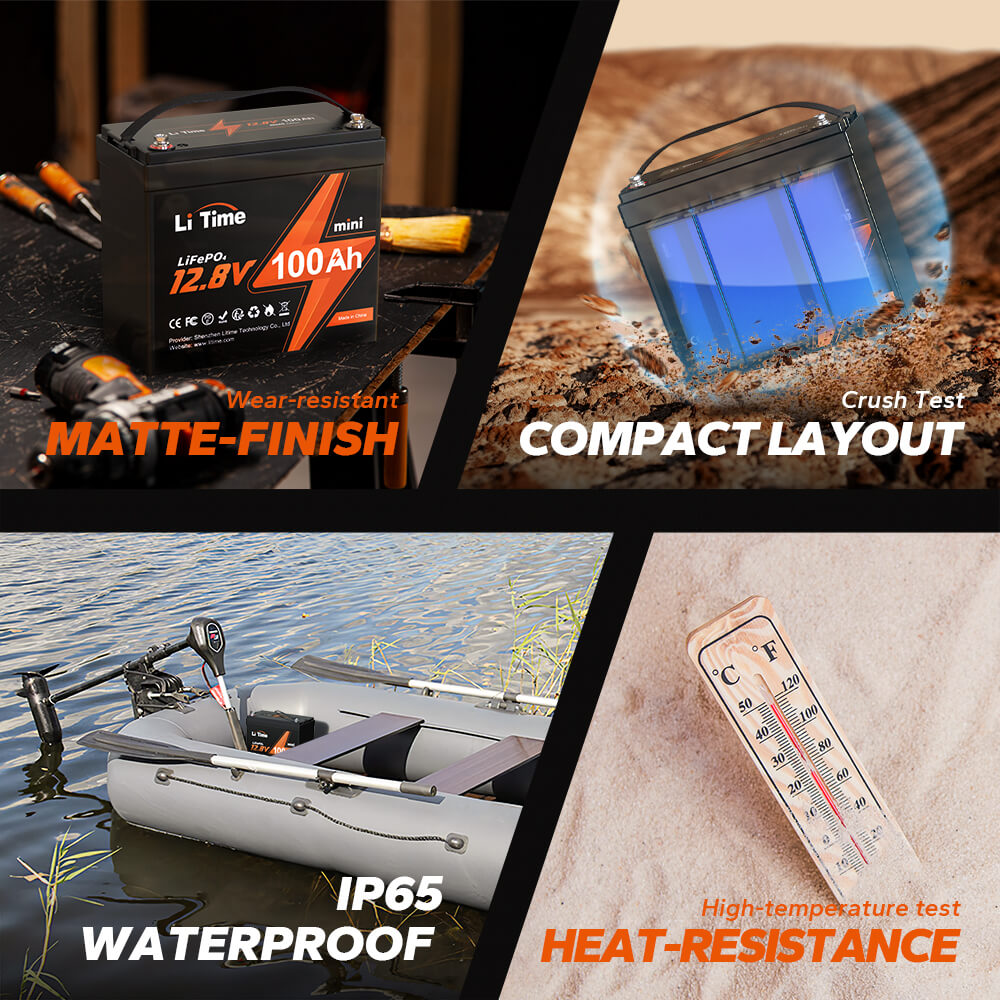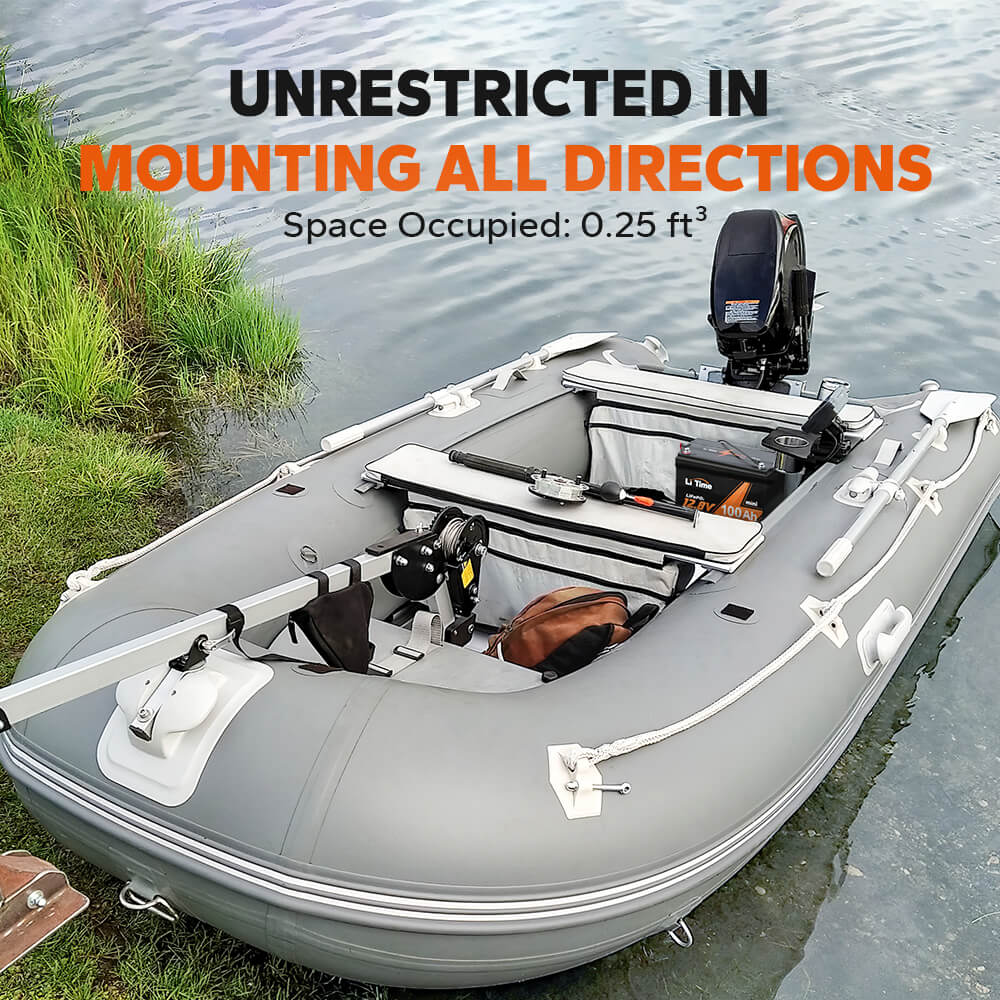 LiTime 12V 100Ah Mini LiFePO4 Lithium Battery, Upgraded 100A BMS, Max. 1280Wh Energy
Availability:
84 In Stock
Please hurry! Only 84 left in stock
Free Shipping
Free standard shipping on all orders
Estimated to be delivered within 1-3 business days.
5 Years Warranty
Backed up by techical support within 24hrs.
Free Returns
30 Days Hassle Free Returns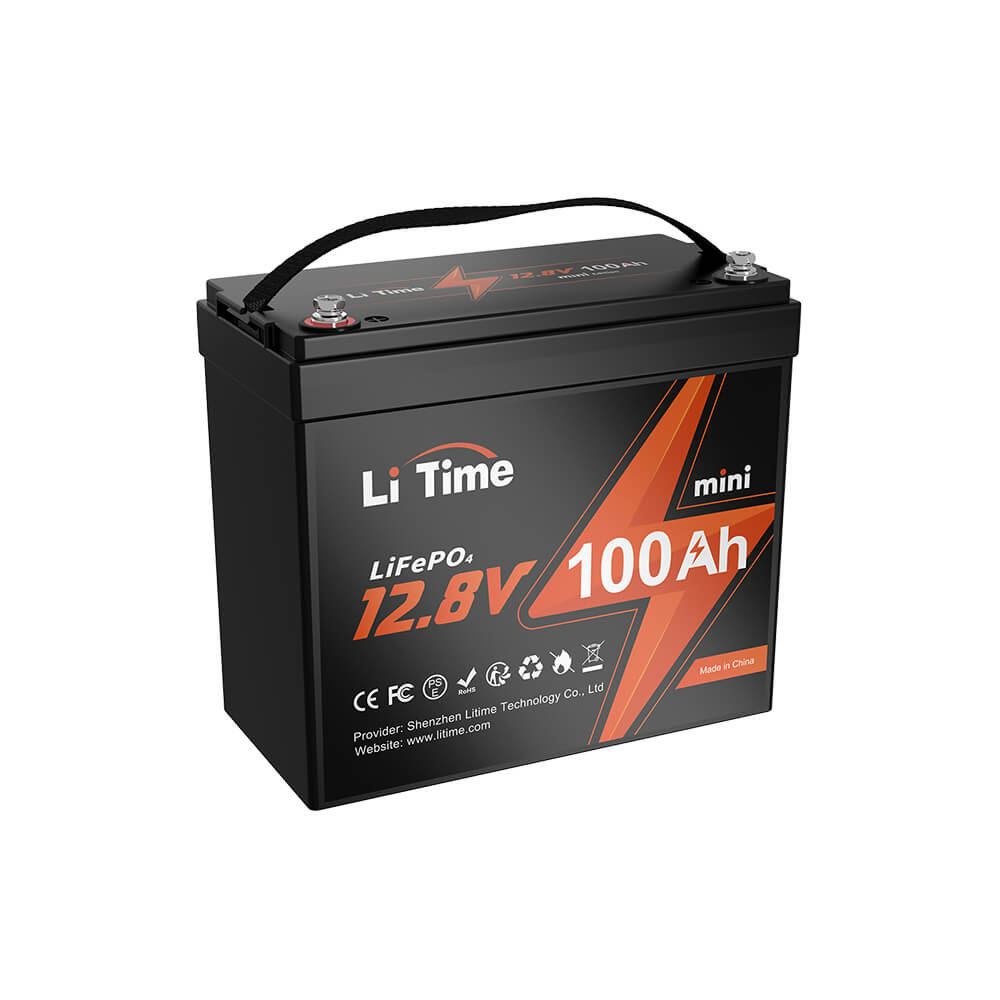 LiTime 12V 100Ah Mini LiFePO4 Lithium Battery, Upgraded 100A BMS, Max. 1280Wh Energy
Frequently Bought Together
The LiTime 12V 100Ah Mini is the capacity-leading flagship delivering the highest energy density in LiTime history and even the whole industry. Protected all around by the powerful 1st Gen LiTime BMS, LiTime 12V 100Ah Mini is taken with the latest technology that redefines the size of the LiFePO4 battery!
Mini in Size, Max on Power
10 years of R&D strength sets up the industry benchmark for the new generation of LiFePO4 battery: denser, lighter, smaller, more powerful, and not overpriced! Industry smallest & lightest 12V 100Ah LiFePO4 battery ever, with max 20.48Wh (4P4S) capacity for expansion, ready to power you all up safely and enough on the way or at home.
1st Gen LiTime BMS, 4000+ Life Cycles
The latest LiTime self-developed BMS provides full safety protection for overvoltage, undervoltage, overheating, overcurrent and short circuits, ensuring ultra-reliability and safety of the battery. The upgraded auto-balancing technique improves the battery life by maximizing the capacity of a battery pack with multiple cells in series, backing up that all batteries deliver life cycles from 4000+ (100% DoD) to 15000 cycles ( 60% DoD). That's pretty much 10 years of everyday use.
Expandable 20.48KWh for Every Need
The LiTime 12V 100Ah Mini LiFePO4 battery supports a maximum expansion capacity of 20.48Wh (max 4P4S battery connected in series and parallel to build a 48V(51.2V) 400Ah battery system), so you can have more flexibility in getting a DIY battery system to cover all your needs.
All-New Design, Outside & In
The LiTime first-ever cell layout design leads the way in cutting off the battery size while allowing for compact and precise fitment for battery safety, with no loss in any performance. The matte-finish, heat-resistant, and IP65 waterproof design give the battery a much higher tolerance in extreme applications. Whether you are bumpy on the road or on the water, LiTime 12V 100Ah Mini gives you an ultimate safe experience.
Every Direction Mounted, Even Upside Down
The optimum internal design, compact structure, and overall casting make the 12V 100Ah Mini a rock-solid reliability, backed up by LiTime's rigorous tolerance tests to make the battery the safest ever. This gives you the flexibility to install the battery in any direction right where you need them or where it is best suited for your application, and never get damaged on the bumpy road.
3 Ways to Recharge
With 3 different ways to top up the battery, LiTime gives you a cost-effective renewable energy source to stay powered.
Power Your Life and Discovery