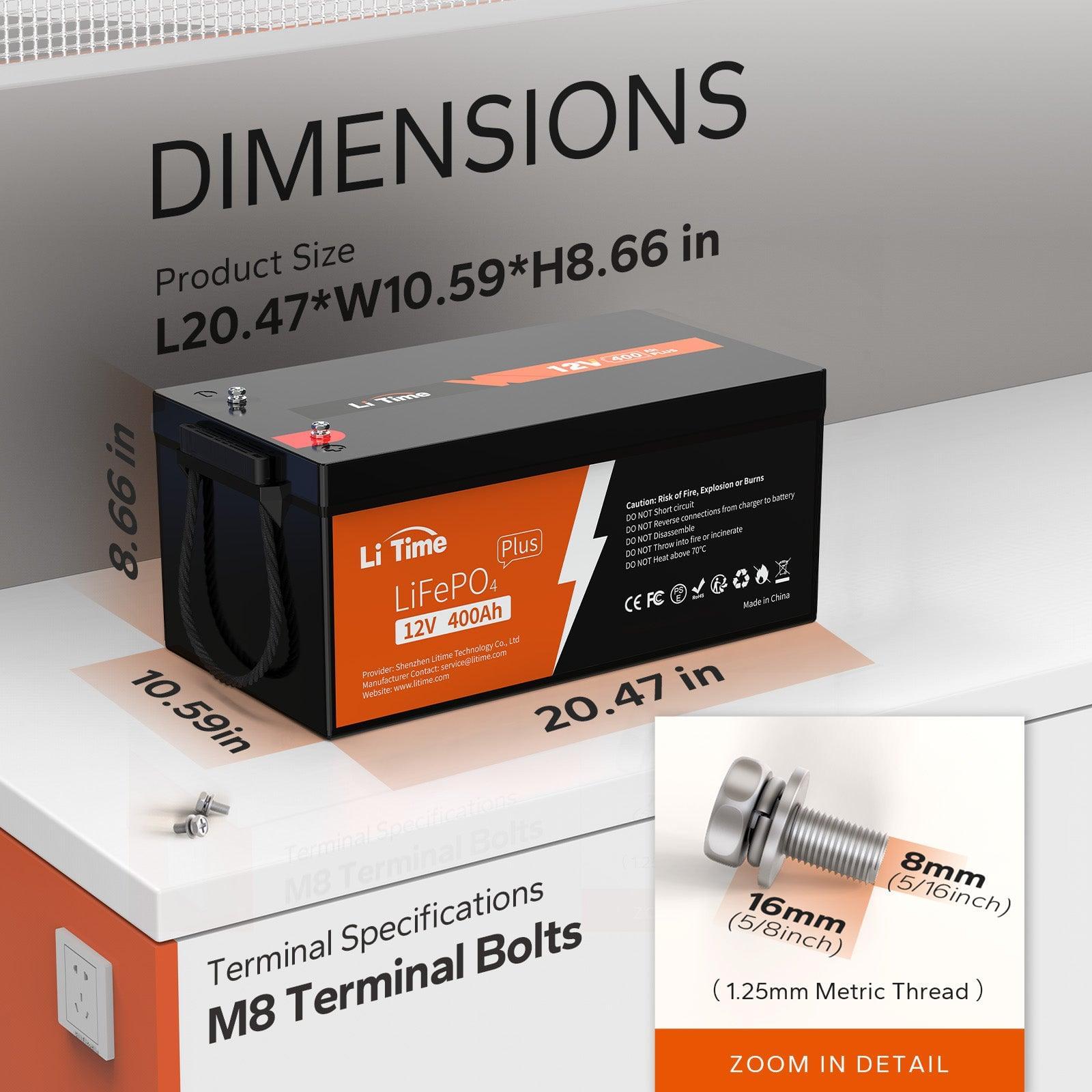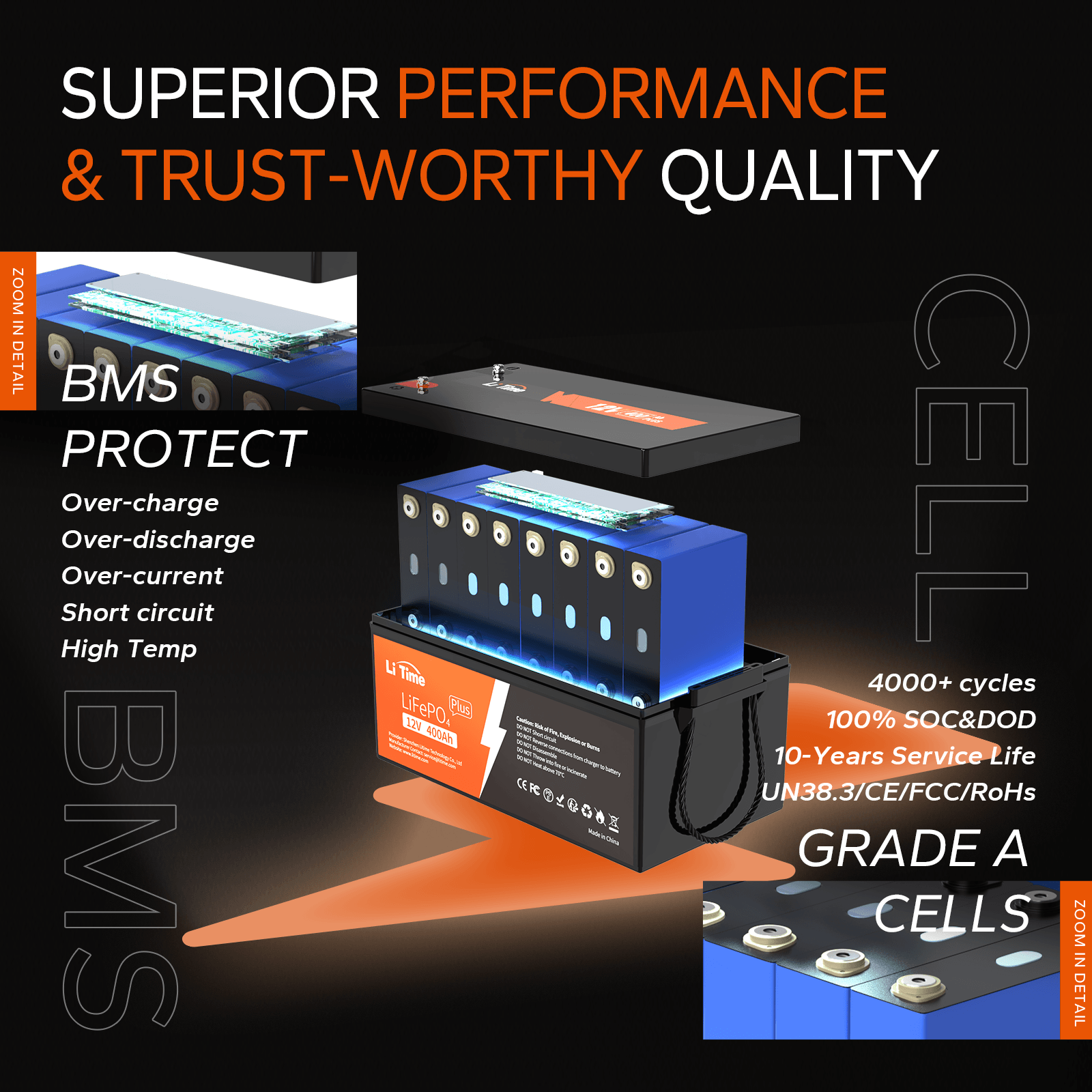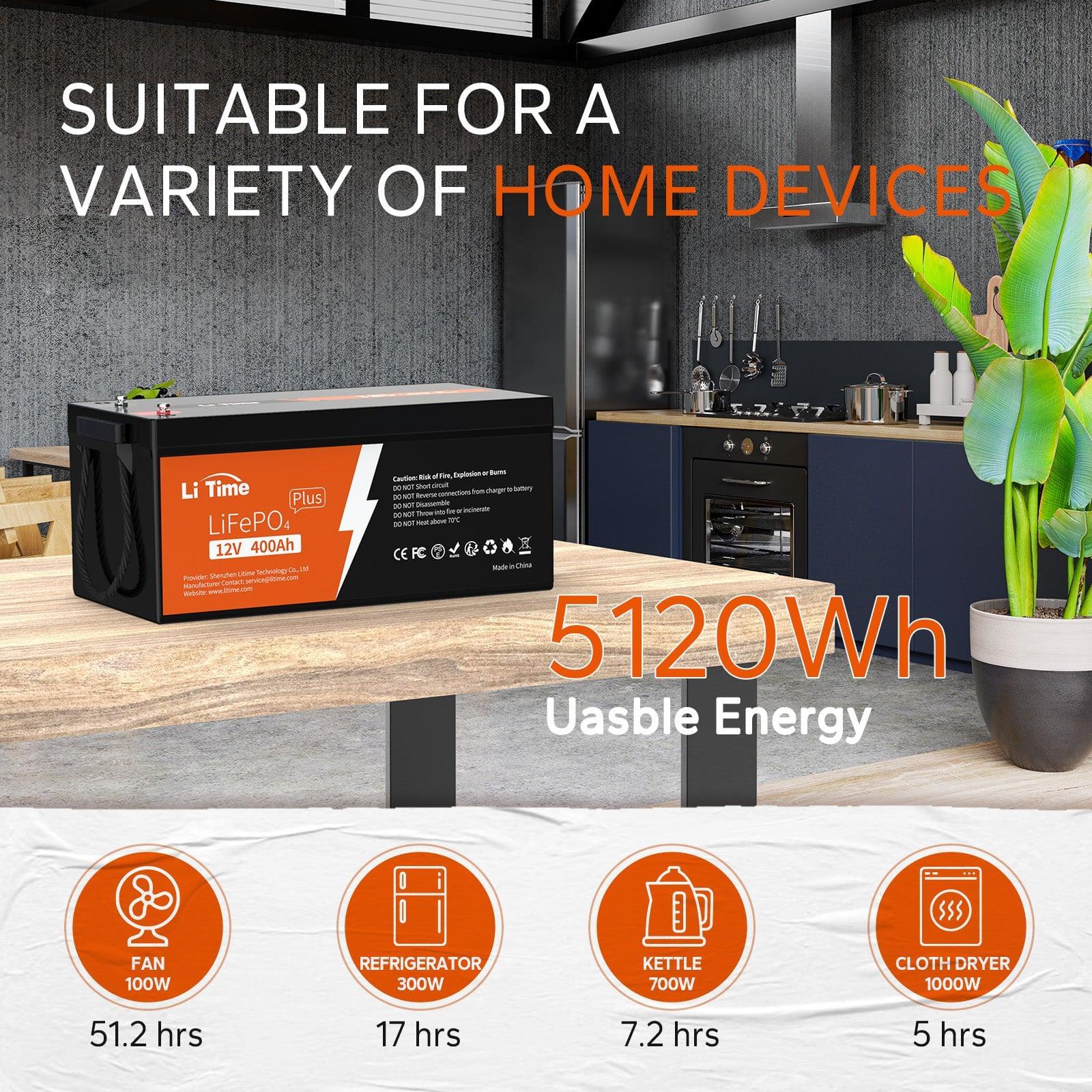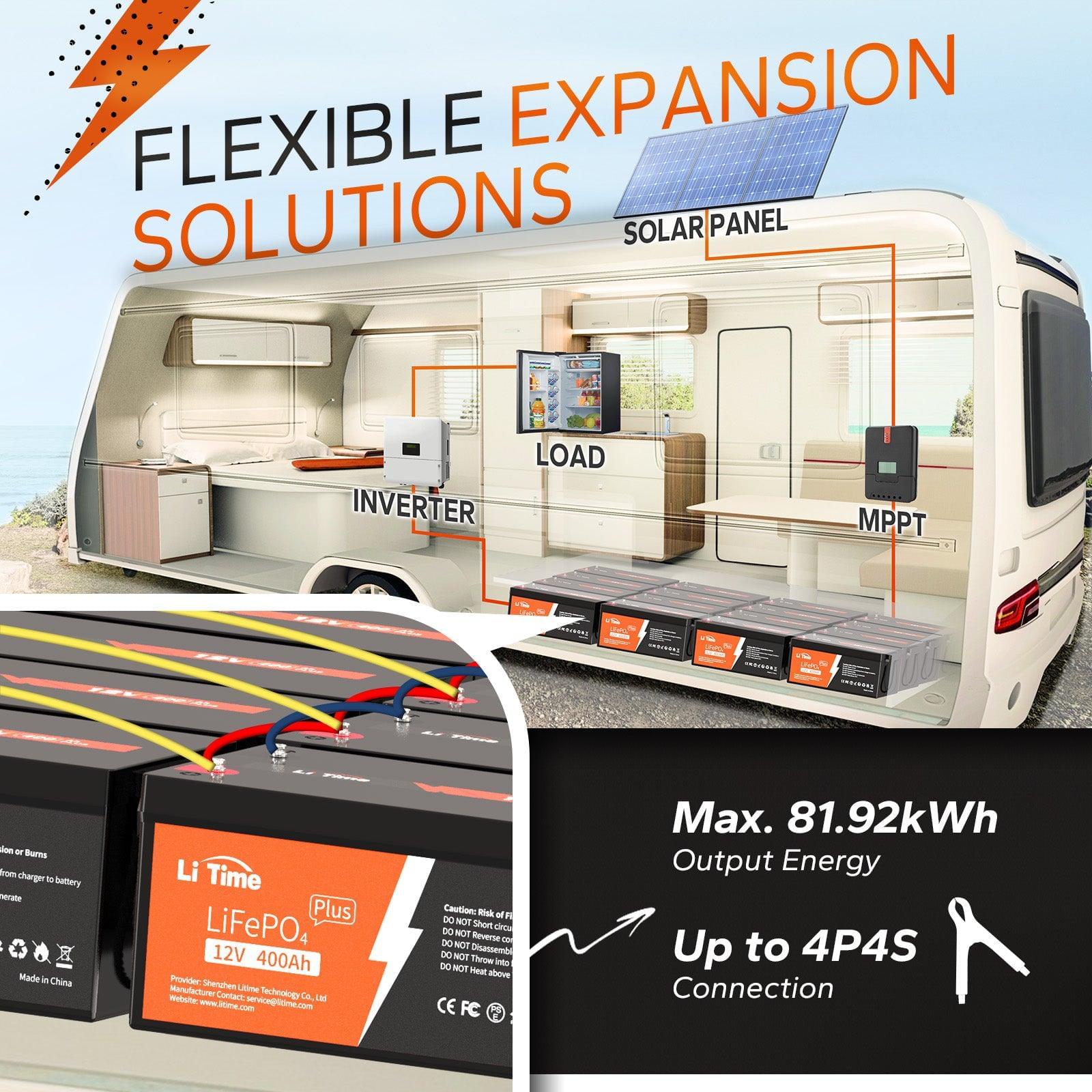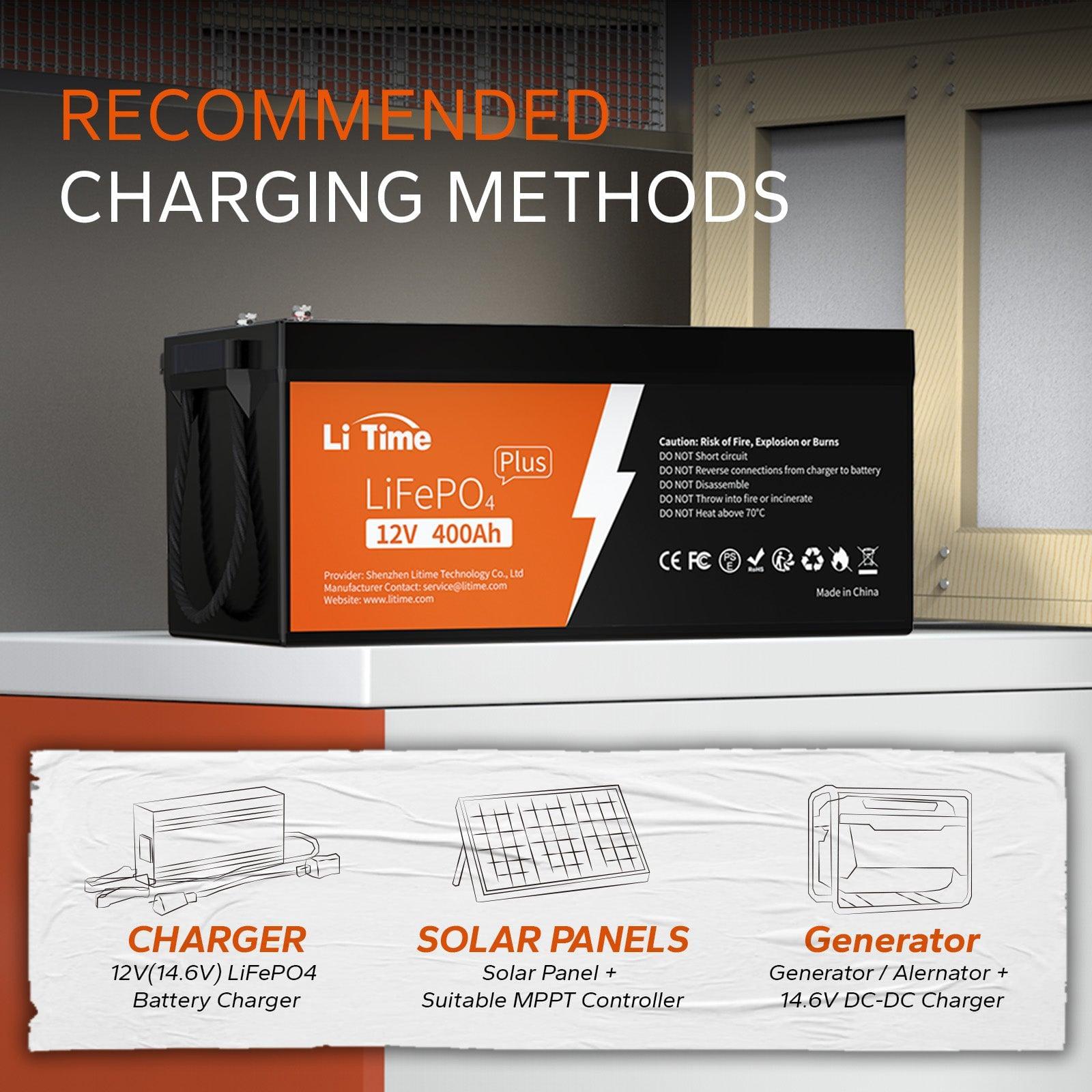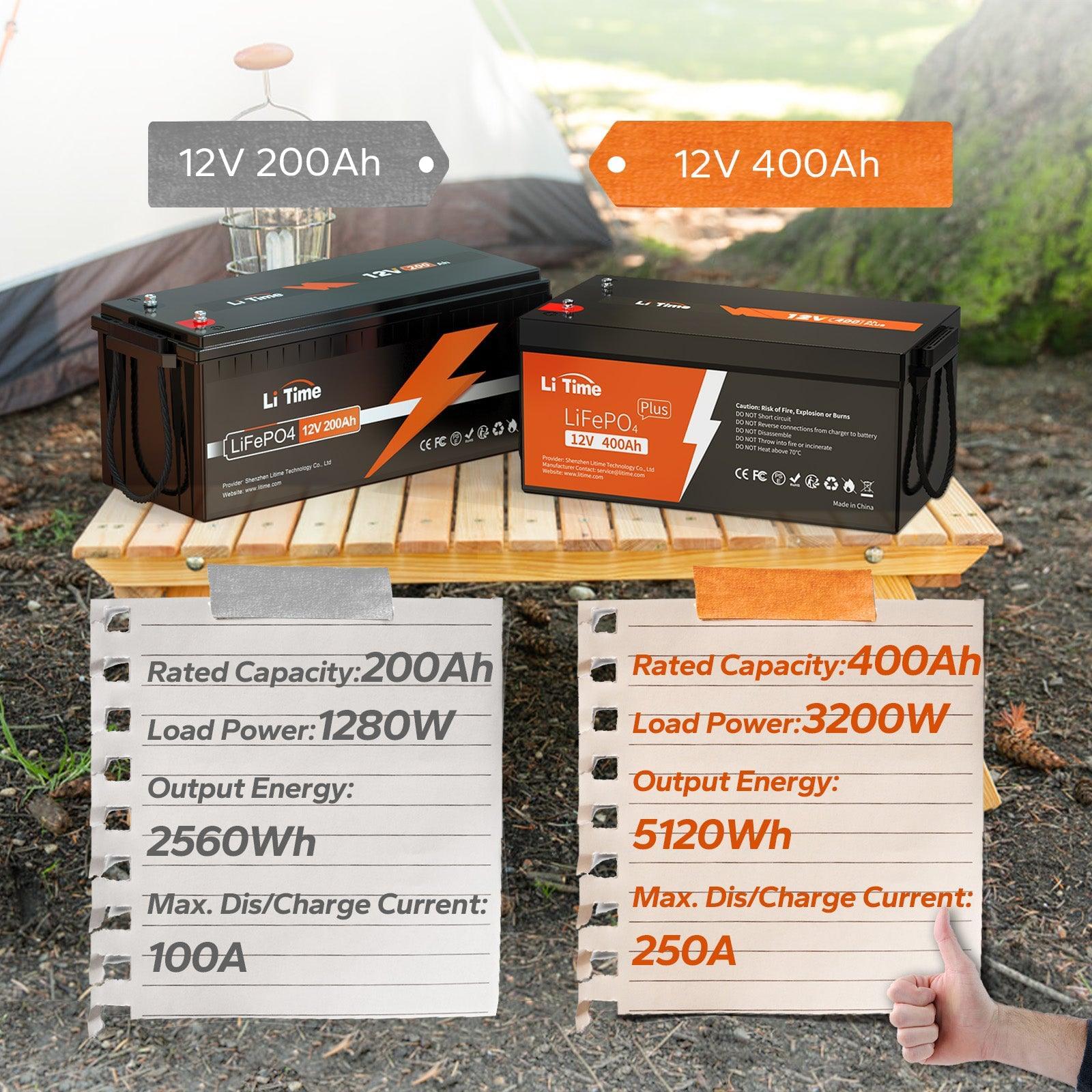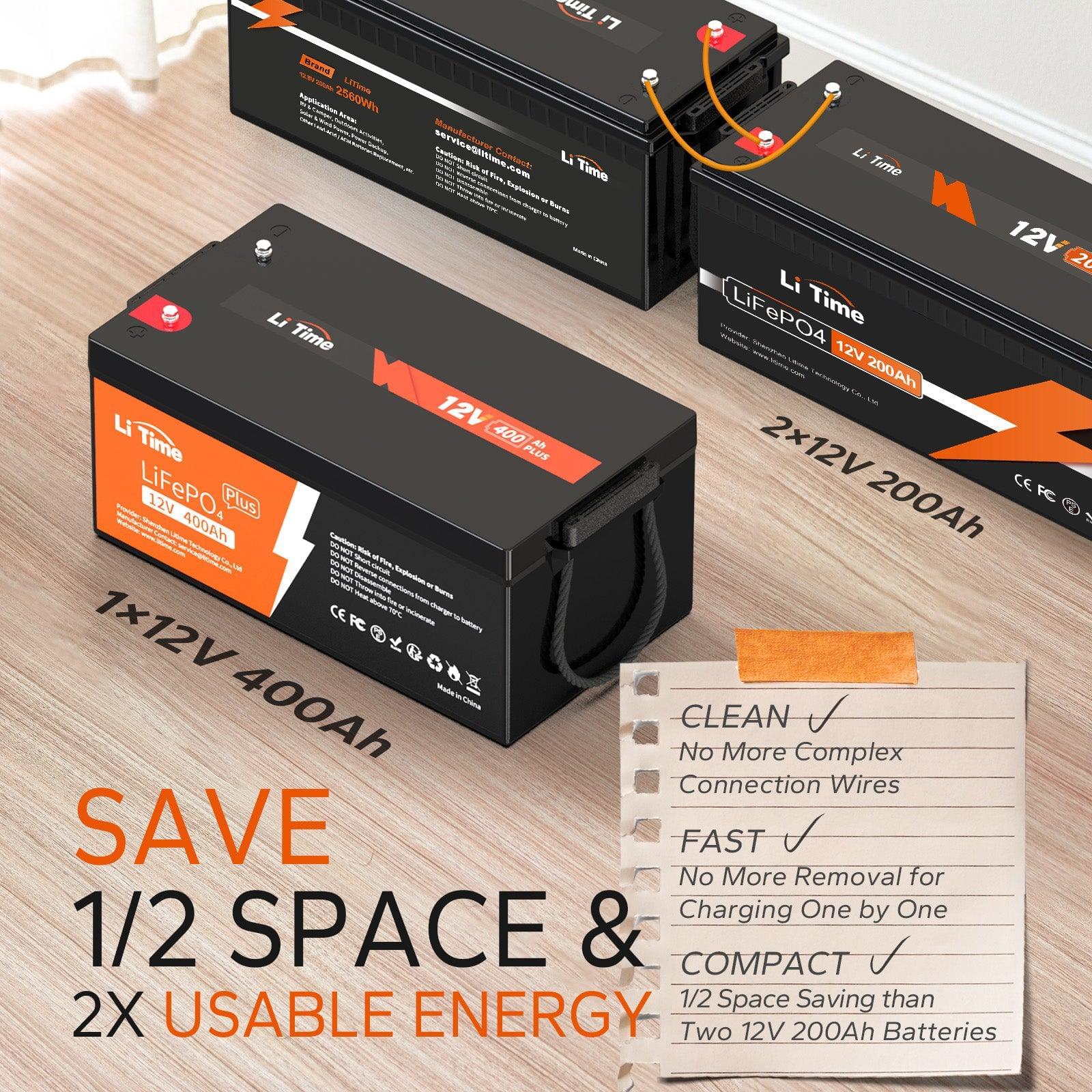 LiTime 12V 400Ah LiFePO4 Lithium Battery with 250A BMS, 5120Wh Usable Energy
Please hurry! Only 2 left in stock
Free Shipping
Free standard shipping on all orders
Estimated to be delivered within 1-3 business days.
5 Year Warranty
Backed up by techical support within 24hrs.
Free Returns
30 Days Hassle Free Returns
LiTime 12V 400Ah LiFePO4 Lithium Battery with 250A BMS, 5120Wh Usable Energy
DO NOT Use As A Starter Battery
The LiTime 12V 400Ah LiFePO4 battery is a deep cycle Energy Storage Battery. Please do not use the battery as a starting battery or power battery for electric vehicles or golf carts.
Series/Parallel Connection Premise
· The same type of battery (same Voltage, Capacity & BMS)
· The same brand
· Purchased within 3 months
Installation Tips
· Install the battery upright with post bolts facing up or on its 2 smaller sides.
· DO NOT mount the battery upside down or laying down.
· Charge the battery between 32°F and 122°F